Captured on camera: Super Furries and Steve Jones
Tom Pope, a recent graduate of the Swansea Metropolitan University, produced Steve Jones - Talking Evolution, in which he captured the scientist seemingly in a conversation with a skeleton of a primate. As mentioned previously, Pope's first solo exhibition has recently come to a close at the Glynn Vivian Gallery in Swansea.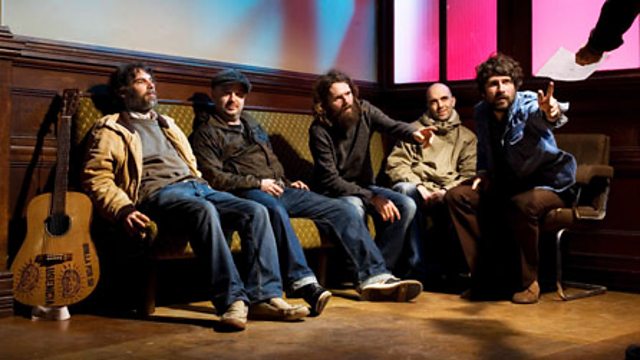 The Super Furry Animals, backstage at the Coal Exchange, Cardiff (20th November 2009) by Sophie Keyworth.

Music has always been a central theme in Sophie Keyworth's work. A recent graduate from Coleg Sir Gâr, she snapped the Super Furry Animals behind the scenes before a gig at the Coal Exchange in Cardiff last year.
Feel free to comment! If you want to have your say, on this or any other BBC blog, you will need to sign in to your BBC iD account. If you don't have a BBC iD account, you can register here - it'll allow you to contribute to a range of BBC sites and services using a single login.
Need some assistance? Read about BBC iD, or get some help with registering.