Small Welsh festivals round up
On my return this week from a holiday and a sojourn into the world of documentaries (it's always important to remember Americans are in bed when we're in the office) I've found that Wales is a-buzz with festival news.
Some of the main festivals are on our Festivals and Events pages on the website, but I thought I'd round up some of the smaller ones or new ones here.
Bangor Aid 2011
20-21 May 2011
Held at Hendre Hall near Bangor, the inaugural Bangor Aid aims to raise money for homeless charities. The Friday night is world music night while the closing Sunday night is a rock-themed event with up-and-coming Welsh acts We//Are//Animal, No Lights At Lockdown, Mr Phormula and I Am Austin taking centre stage. With dozens of other acts throughout the weekend, check out the full line-up on the festival's site.
HowTheLightGetsIn
26 May - 5 June 2011
Now in its third year, Hay-on-Wye's HowTheLightGetsIn is "an annual festival of philosophy and music" but it's the latter we're interested in here. Gigs are held in venues across the border town and highlights include Mount Kimbie, Man Like Me, Peggy Sue and Gwilym Gold.
Small Nations Festival 2011
8-10 July 2011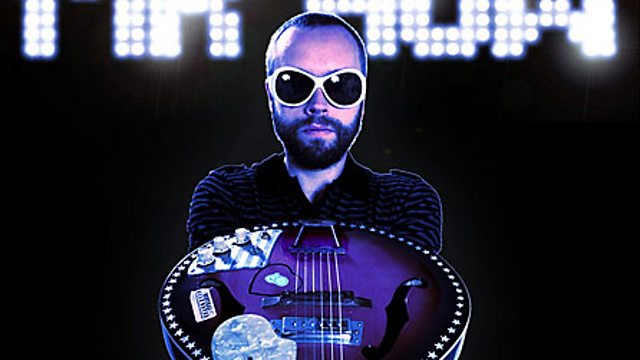 http://www.mrhuw.com/
Held at Glangwenlais Farm, Cilywm near Llandovery in Carmarthenshire, this diminutive festival has two covered stages and a great line-up of acts from Wales and other small nations. Check out the full programme on the webite, but highlights include 9Bach, James Smith's MABON, Mose Fanfan and Mr Huw.
Focus Wales
27-28 May
This week it has been announced that this festival has relocated as short notice from Llangollen International Pavilion to Wrexham Central Station as Denbighshire Council cancelled the booking, citing financial risk after poor ticket sales. Assuming it goes ahead as planned, acts playing the festival include Paper Aeroplanes, Bright Light Bright Light and JKLMNO.
We'll be adding details of more Welsh festivals as they come in.