Boutique comedy festival promises laughter in sweetshops and on steam trains
Now in its fourth year, the Machynlleth Comedy Festival is the little success story which has well and truly put mid-Wales on the comedy circuit.
Founded in a bid to bring comedians out of the bigger cities like Cardiff, Swansea and Newport and right into the heart of Wales, it prides itself on staging gigs in intimate settings with the cream of live comedy talent from the here and now.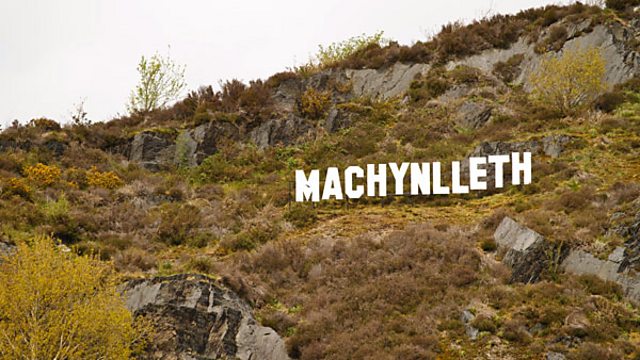 Hollywood-style sign in Machynlleth. Photo: Ed Moore
This year headline acts include Isy Suttie, Pappy's, Stewart Lee, Bridget Christie, Mark Thomas, Sarah Millican, Joe Lycett and Holly Walsh.
As well as the comedy line-up the small Scottish record label Fence Records has put together an impressive programme of musical events and there is also plenty on offer for families and children.
Each year the organisers try to extend the reach of the festival around the town and for 2013 they will be hosting gigs on a new woodland stage, on a steam train and in a sweetshop, where the guests will have to purchase chocolate bars in advance and can only gain entry if they are in possession of a golden ticket.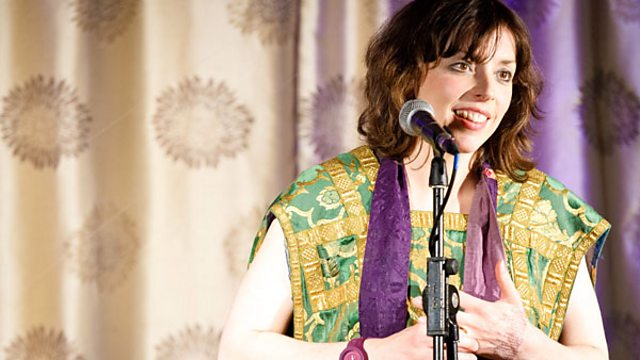 Bridget Christie at the Machynlleth Comedy Festival. Photo: Ed Moore
I chatted to one of the festival directors, Henry Widdicombe, about what's in store this year.
He said: "It's significantly bigger this year and we are using a couple of new and exciting small spaces in the town as gig venues.
"One of them is the Royal House, a basement in a 15th century building, which is very atmospheric and behind the oldest building in the town. It's great to be able to grow into more and more venues.
"Last year we had a gig on the estuary and this year we are doing a gig on a steam train in the engine shed and we've got a few at the rugby club.
"Life drawing is also coming back with Tom Parry the comedian from Pappy's baring all, and we've got Mary Bijou in the cabaret tent."
With such an action-packed schedule of events and an impressive line-up of comedians, it's not hard to see why tickets always sell like hot cakes for the Mach Fest.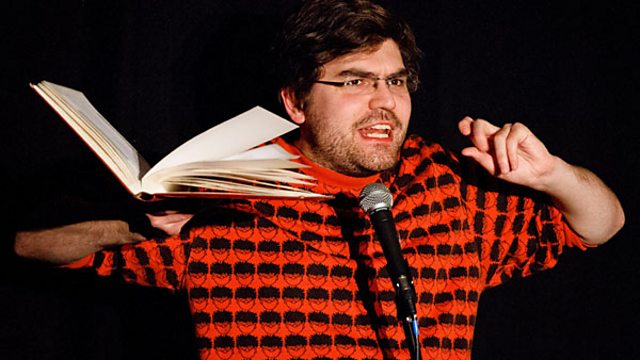 John-Luke Roberts performing at the 2012 Machynlleth Comedy Festival. Photo: Ed Moore
Henry admits he is still surprised by the event's success just four years after it started.
He said: "The growth has been phenomenal - it seems to double year on year.
"Although we knew when we started out there was an appetite for this sort of comedy event and the town has so many special venues and a great community, we never imagined it would be so successful.
"We purposefully pick mainly an alternative comedy line-up because we want to keep it a certain size as we are fans of smaller festivals.
"I never imagined we'd have the sort of guests we had even in year one - some of my true heroes like Tony Law and Pappy's.
"I was shocked and really pleased at how much positivity there has been in the comedy community for this festival."
The Machynlleth Comedy Festival runs from Friday 3 May to Sunday 5 May. For more information visit machcomedyfest.co.uk.