Young and Welsh in the Sixties
"If you can remember the 1960s, then you weren't really there."
I can't remember who said that (I tend to forget where I left my car keys these days) but I must challenge the allegation.
I was there, and despite the inevitable onset of senility, I can still remember the most exciting decade of the 20th century very well.
I remember standing up straight with my arms by my sides while my friend Wendy measured from my waist to the point where my fingertips met my thighs - that was the optimum length for a mini-skirt. 
Another friend made a tunic by sewing together two matching tea towels across the top and down the sides, leaving gaps for neck and arms, then wore it to a party.
We couldn't afford expensive clothes, so we made our own and dressed them up with beads and scarves and other hippy trimmings.
But that came quite naturally to a generation of girls who had learned sewing at school. Mind you, running up a kaftan on my mother's old Singer sewing machine was a lot more fun than threading elastic through a pair of navy-blue Maesteg Grammar School knickers.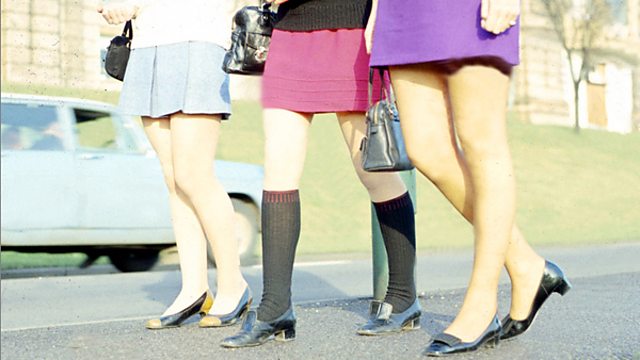 Ladies wearing mini-skirts in the 1960s.
Smells often evoke the most vivid memories. Garlic was a great gastronomic adventure for those who had hitherto heeded Phillip Harben's advice to cut a clove in half and rub it around the inside of the salad bowl for added flavour.
As for olive oil, well, that was something you got from Timothy Whites or Boots the Chemist to get rid of earwax. 
We were skinny, post-war kids brought up on rationed food but now we chucked several cloves of garlic and some paprika into a beef casserole and called it goulash.
We cooked with wine - we even tipped some of it into the food. And we loved eating out. Four friends could share a curry, a Chinese or an Italian in Caroline Street for less than a fiver, which sounds incredibly cheap until you remember that the average wage back then was a mere £16 a week. 
Above all, it was music that defined the 1960s for me. We all made music. The question was rarely 'do you play an instrument?' it was much more likely to be 'what instrument do you play?'
I played the piano but I had also trained as a classical singer and became a core member of the BBC Northern Singers in Manchester.
The north of England was the hub of the musical revolution in '60s Britain and I was right there in the middle of it. Top of the Pops originated in Manchester's Dickenson Road studios, as did the immensely popular Val Doonican Show. In Liverpool, every other joint was jumping with rock bands. 
My own musical tastes were changing rapidly and I was stunned by Eleanor Rigby and Good Vibrations. These were such musically inventive tracks, wonderfully arranged songs with lyrics which really meant something.
I soon realised that anyone who could hold a tune and master three guitar chords was getting up on stage in folk clubs, strumming and warbling Michael Row the Boat Ashore and The House of the Rising Sun.
There was nothing for it but to buy a guitar myself and have lessons. It was the best thing I ever did.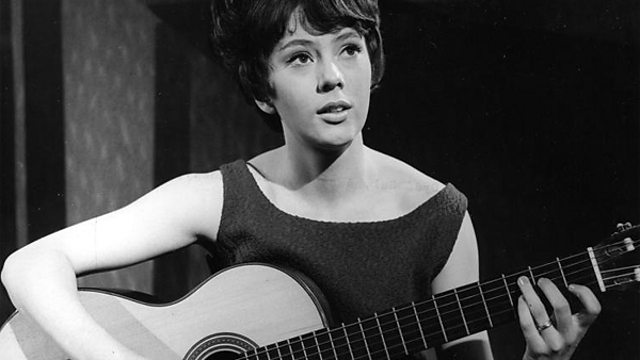 Mari Griffith performing a folk song at the BBC in 1966
Probably the stupidest thing I ever did, having begun to master the tricky art of self-accompaniment, was to turn down an invitation to play the Cavern Club - can you believe it?
Beatlemania had yet to reach fever pitch and I'd never heard of the place. Besides, I was a newbie driver and I didn't fancy taking on the East Lancs Road to Liverpool on a dark, wet November night so I refused the gig.
Few people believe me when I tell that story but just think, perhaps I could have given Cilla Black a run for her money.
I returned home to Wales and never regretted it. Being able to play the guitar quite well by now and as a singer in both Welsh and English, I found myself in demand for radio programmes and for the fast-developing television service.
A newly linked-up network of transmitters had enabled the launch of BBC Wales in February 1964, and then in 1965 came the fledgling BBC Two channel.
Televisions were still in monochrome, of course, colour wouldn't come to Wales until 1970 but in the meantime, I was a well-established regular on Broadway.
No, not that one! The original BBC Wales television studios were housed in a converted non-conformist chapel on Broadway, an unpretentious street of small shops and terraced houses behind Cardiff's Royal Infirmary.
The need for programme material soaked up the available pool of Welsh amateur talent and things moved up a gear from the traditional Noson Lawen.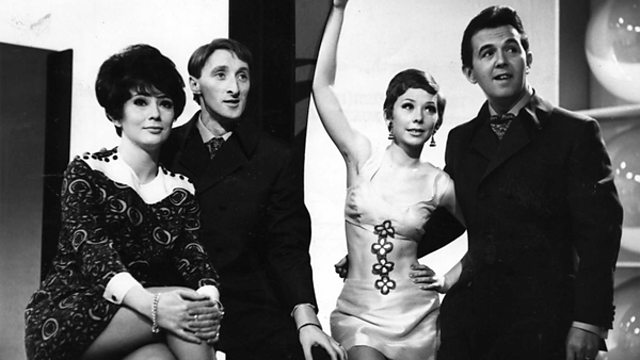 Mari Griffith on the Welsh language version of The Ryan and Ronnie show in the 1960s.
The pace was faster now, the demands greater and a professional attitude was essential.
A Light Entertainment Department was set up under the leadership of Dr Meredydd Evans, a charismatic academic who was also one of the finest folk singers Wales has ever produced.
Merêd, as he was universally and fondly known, lost no time in putting some key performers under contract, among them Ryan Davies, Ronnie Williams, the musicians Benny Litchfield and Derek Boot and yours truly.
We were guaranteed a basic £1,000 a year. It wasn't much, even in those days, but we were expected to earn twice that amount and it did give us some security.
We became and stayed firm friends and sang, played, performed and presented our way through programmes of every kind for the rest of that vibrant, colourful decade.
Oh yes, it was good to be young and Welsh in the Sixties. I know, 'cos I was there.
Watch episode one of Wales in the Sixties on Tuesday, 12 November at 10.4pm on BBC One Wales.