After one of the mildest October's on record and November is going the same way.
Yesterday the temperature at the Botanic Gardens, Bangor University rose to a balmy 18.2 Celsius, 64 Fahrenheit.
Not quite a record but the highest temperature they have recorded in November for 25 years! RAF Valley on Anglesey also reached 18 Celsius.
The average maximum temperature for this time of year is closer to 10 Celsius while the highest temperature recorded in November in Wales is 21.7 Celsius at Prestatyn on the 4 November 1946.
Yesterday's warmth was due to a combination of sunshine, a south-easterly breeze and the Foehn Effect, whereby mild air blowing across the Snowdonia mountains, dries out and warms as it descends on the lee or downwind side.
The north Wales coast has had some notable out-of-season heat-waves, thanks to the Foehn wind. Abergwyngregyn, near Llandudno, has recorded 18.3 Celsius in January and 21.3 Celsius in November, while in February 1998, 18.1 Celsius was recorded in Prestatyn.
The recent mild weather is confusing some wildlife and plants too. Sarah Hartill sent in this photo of a tete a tete daffodil flowering in her garden at Ogmore by Sea.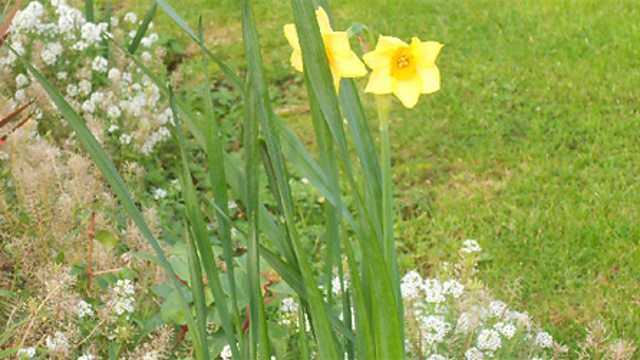 A confused daffodil taken in my garden on 13 November - Sandra from Ogmore by Sea.
Today temperatures are lower with cloud covering most of the country but there's no sign of any frost on the horizon.
Longer term, though, there is a hint it may turn colder next month although there's no sign as yet of a repeat of last December when we experienced heavy snow and record breaking low temperatures.

Derek