Pembrokeshire wildlife event
Pembrokeshire wildlife will be showcased at a special event in Haverfordwest, Pembrokeshire next week at the Merlin Theatre, Pembrokeshire College on Wednesday 24 November at 7pm.
The Wildlife Sightings event aims to bring wildlife on our doorsteps closer than ever through a series of talks, slideshows and video footage.
Phil Newman, who manages Skomer Marine Nature Reserve, for the Countryside Council for Wales (CCW) said: "The talks will give people an insight not only into the wildlife they see regularly in Pembrokeshire, but also those hidden away on the cliffs and beneath the waters of our coastline.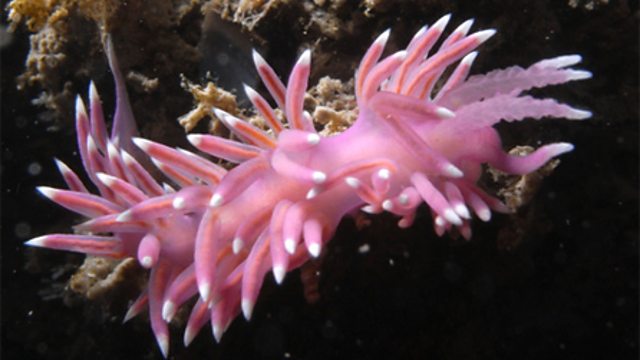 A sea slug off the Pembrokeshire coast. Image by CCW
Here is what's on offer on the night:
Phil Newman - Spectacular Sea Slugs
Peter Brown - Obervations and Thoughts on Skomer & Sea Bird Cliffs
Sinclair Stammers - Microworlds Pembrokeshire
Mick Brown - The Secret Life of Gannets
Dr Victoria Hobson - Taking the Sting Out of Jellyfish
David Harris - Pembrokshire Fungi
Booking is essential. Contact Tom Luddington on (01646) 696134, mobile: 07977 939325& or e-mail pcf@mhpa.co.uk
Pembrokeshire Outdoors website
Countryside Council for Wales