The Women's Institute (WI) is the largest women's volunteer organisation in the UK. The movement originated in Canada in 1897, but crossed the Atlantic in the early 20th century. You may, however, be unaware that the British organisation began in 1915 on Anglesey, north Wales.
The WI in Canada was founded by farmers Janet and Erland Lee, inspired by a speech by Adelaide Hoodless at a Farmer's Institute meeting at Stoney Creek, Ontario. The fledgling movement brought together women from diverse, often isolated communities, and helped them learn skills such as home economics, childcare and farming.
The WI in Britain was originally intended to revitalise rural communities and to encourage women to become involved in growing and preserving food during World War One. It began after the Agricultural Organisation Society's secretary, John Nugent Harris, appointed a Canadian, Madge Watt, to establish Women's Institutes across the UK.
The first WI meeting took place on 16 September 1915 in Llanfairpwllgwyngyllgogerychwyrndrobwllllantysiliogogogoch, the Anglesey village perhaps best known for having the longest place name in Europe. By the end of the following year there were 40 WIs across the UK.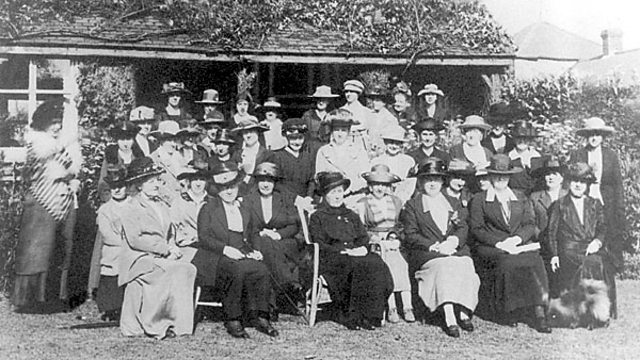 The first Women's Institute meeting, Llanfair PG, 1915
Since those early days the WI has grown to become the largest women's voluntary organisation in the UK. There are now over 200,000 members in more than 6,500 WIs, offering women the chance to learn new skills, take part in a range of activities and campaign on issues important to them and their communities.
The headquarters of the WI are in London, but a Cardiff office, WFWI-Wales, opened in 1980. Today, there are 13 Women's Institute federations across Wales, and nearly 600 individual institutes from Aberaeron to Ystradowen, including the original one in Llanfair PG.