The bluebells are out early in Wales this spring and so too are the ash trees. They have burst into leaf early this year beating the oak, which is unusual. The last time this happened was in 1953 according to the Woodland Trust.
Normally the oak comes into leaf first and does much better in drier conditions.
Some people think that the race between the ash and oak can help predict the following summer. And there's an old rhyme:
Oak before the ash, we're in for a summer splash.
Ash before the oak we're in for a soak
The Welsh equivalent to the English rhyme is:
Os deilia'r derw o flaen yr ynn
Tywydd sych a gawn 'r ol hyn
Os deilia'r ynn o flaen y derw
Drwy'r haf fe fydd yn bwrw!
Thanks to Twm Elias from Plas Tan y Bwlch in Snowdonia for the above.
So could we be in for a wet summer this year? Possibly but not necessarily. There is no scientific evidence to support the rhyme and it has been wrong in the past!
We'll just have to wait and see and hope the summer is more of a splash with high pressure from the Azores bringing us spells of fine and warm weather.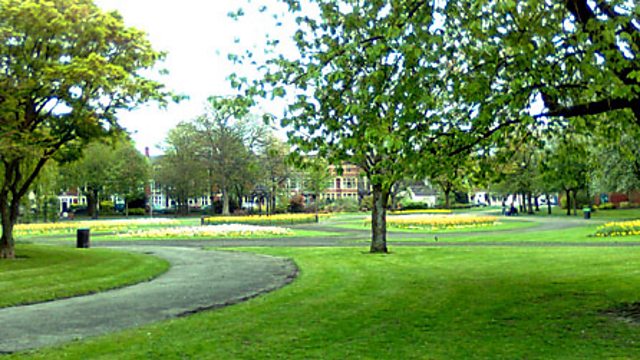 Victoria Park in Canton, Cardiff. Photo: Phil England
In the shorter term, tonight will be dry but turning chilly. Temperatures inland falling close to freezing, especially in the countryside and rural areas, with some ground frost. So if you have any tender plants in the garden it might be an idea to cover them up or bring them indoors.
Tomorrow will start cool but soon warm-up with plenty of sunshine and it will stay dry. Top temperatures 15 to 18 Celsius. Cooler on some coasts with a breeze off the sea, nearer 12 Celsius in Fishguard and Prestatyn.