Yesterday instead of having a lie-in, I decided to be healthy and take full advantage of the fine weather. I went for a walk in the Caerfanell Valley in the Brecon Beacons.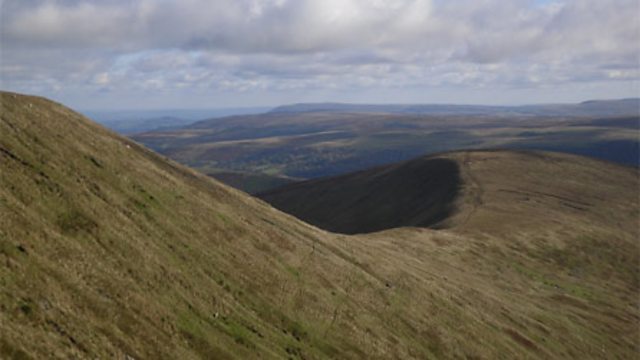 It was a bit cold and windy at Carn Pica - a giant cairn, but I could see for miles with stunning views of Llangorse Lake, the Talybont Reservoir and the Black Mountains in the distance.
The autumn colours are coming along a treat now too helped along by the sunshine and recent frosts. In fact last night was the coldest October night on record at both Tirabad near Llanwrtyd in Powys and also at Trawscoed in Ceredigion.
At Tirabad, the temperature fell to - 6.6 Celsius (20.1 F) and - 4.7 Celsius (23.5 F) at Trawscoed.
Mind you, this morning's frost is the last we're going to see for a while.
There is a big change on the way with milder, wetter and windier weather moving in from the Atlantic tonight and tomorrow.
The rest of the week looks very changeable and windy at times. Temperatures will stay above freezing overnight, keeping the frost at bay.
So make the most of the sunshine today and enjoy the autumn colours if you can as tomorrow the leaves will be falling and blowing around with a fresh to strong south-westerly wind.
Derek