Shane Jones posted up this amazing macro photo of a spider to our Flickr group recently.

The spider as you can see, has rather large fangs and was fairly aggressive when disturbed - raising it's front legs and showing it's fangs.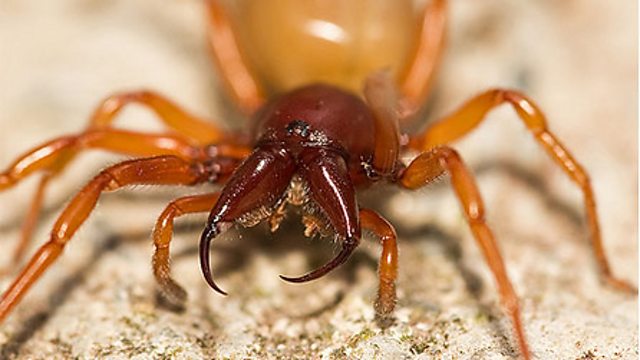 Shane was unsure of what species it was, so I contacted the
British Arachnological Society
for identification.
John Partidge and Peter Harvey were both kind enough to reply saying that "it was one of the two
Dysdera
species - 'crocata' or 'erythrina', known as the woodlouse eaters."
"They do differ in size, with 'crocata' being the larger of the two"
But a proper study would be required to determine which of the two it was.
These spiders do not make a web and hide by day in silk cells hidden under bricks and in garden sheds etc.
At night they come out and hunt woodlouse, piercing their armour shells with those impressive fangs.
Although harmless, they are one of the few British species of spider, capable of giving you a painful bite so best left alone.
This explains why I had so many dead woodlouse laying about in an old lean to in my previous house. I'd always assumed it was an opportunistic wolf spider making the most of what was available during the winter.
Little did I know that my woodlouse were living in fear of their lives each night!
Gull