Power kiting in Llandudno
Anyway, I'm back in action now, so here's an update on what I've have been up to recently...
I'm still travelling the country at the moment with Clare Summers as part of the Wales Today 'Summmer Tour' checking out different sports around Wales.
On Tuesday we went to West Shore in Llandudno to have a go at power kiting. It can be fast and furious depending on the wind, you need plenty of strength in your upper body and the buggies can reach speeds of 75 mph on the beach.
When we arrived in the morning there wasn't much wind but thankfully a good breeze picked-up during the afternoon so the North Wales Power Kiting Club were able to give us a demo and show us the ropes.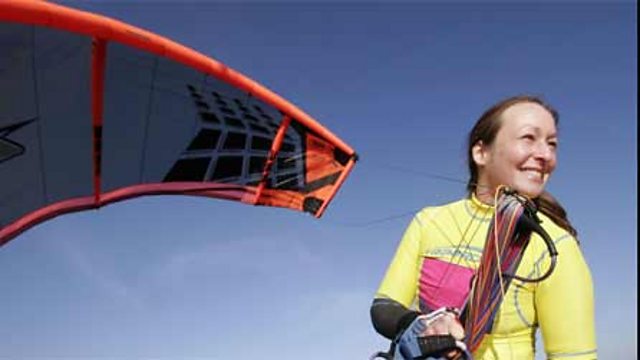 A fair number of people turned up to watch us broadcast live from the beach. Everyone was really friendly and pleased that we'd come.
Llandudno has its own micro-climate as most of the rain falls on the mountains leaving the north Wales coast in a rain shadow.
It can be pouring with rain in Snowdonia but fine, warm and sunny in Llandudno and that's the reason why so many people choose to live here and come for holidays.
The views are wonderful too. From West Shore you can see across to Deganwy and Conwy and along the coast from Penmaenmawr to Anglesey and Puffin Island.