Helen Griffin to reprise role of tragic Hollywood star Rachel Roberts
A show which catalogues the spectacular fall from grace of the outrageous Welsh actress Rachel Roberts is to return to Wales.
The Torch Theatre in Milford Haven will stage Who's Afraid Of Rachel Roberts? for one night only next week before the one-woman show starring Helen Griffin moves to the Edinburgh Festival for a month.
But for those of you who missed the production last year, it will be reprised in a week-long run at the Sherman Theatre in Cardiff in September.
I spoke to Swansea-born Helen, whose TV credits include the hilarious and officious union rep Megan in the brilliant hospital series Getting On, as she prepared for the play's re-run.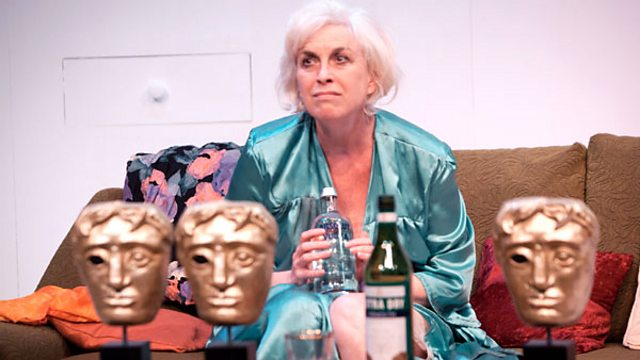 Helen Griffin as Rachel Roberts. Photo: Torch Theatre
Rachel Roberts' story is not one that ends well, with the disintegration of her high-profile marriage to Rex Harrison precipitating a descent into alcoholism, depression and eventually suicide.
So what saves this performance from being a tragic dirge and makes it into the enjoyable piece of theatre that has so entertained audiences thus far?
Helen, who co-wrote the show with David Ainsworth, said: "Rachel was bold and brave and raucous and had a really fascinating and shocking life.
"What I love about her is that she was so brutally honest and had such a self-deprecating sense of humour that even in her darkest moments she was incredibly funny.
"The audiences last year seemed to love her because she was shocking and in your face and ballsy. This play really celebrates this amazing woman and how, even when she is talking about killing herself, she can make you laugh."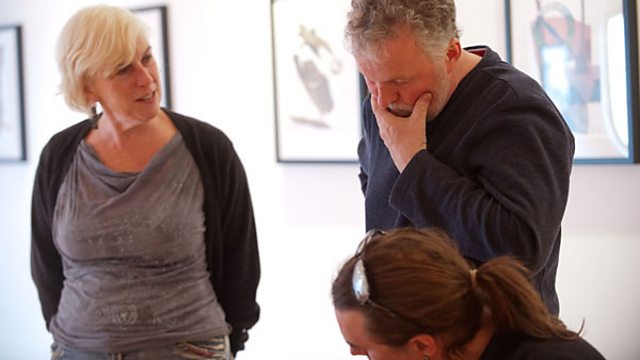 Helen Griffin during a rehearsal. Photo: Torch Theatre
Helen maintains that even those unfamiliar with Roberts' story will enjoy the show.
"The themes in her life and in our play - an obsession with celebrity, an addiction to alcohol, an inability to let go of a lost love - are eternal and perhaps more relevant today than ever.
"She was a wonderful actress but because she was more sexy than conventionally beautiful, was a bit ahead of her time."
Rachel Roberts was a minister's daughter born in Llanelli, who moved to Swansea as a child. After studying acting at Rada, she went on to win two Evening Standard Best Actress Awards, three Baftas and to be Oscar-nominated twice.
She made her name in the black and white 'kitchen-sink', ground-breaking British films This Sporting Life and Saturday Night and Sunday Morning, but her second husband Rex Harrison was known to have been none too complimentary about her work.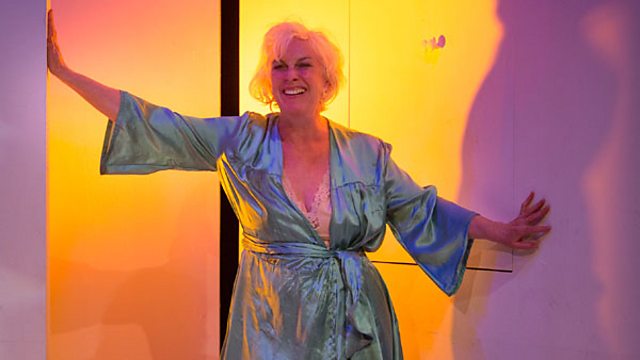 Helen Griffin as Rachel Roberts. Photo: Torch Theatre
Helen said: "They were both nominated for Oscars the same year, him for Caesar and her for This Sporting Life and he referred to her portrayal as 'a grubby role in a squalid picture'."
While Roberts embraced all the glitz and glamour of the Hollywood dream, she never quite had the self-confidence to sustain it.
Battling those insecurities came hand in hand with a devastating alcohol addiction and a constant heartbreak at the collapse of her marriage to Harrison, and led to increasingly disturbing and chaotic public appearances.
For Helen revisiting the piece has been a pleasure and has allowed the team behind it to rework and reinvent certain aspects of the show to its benefit.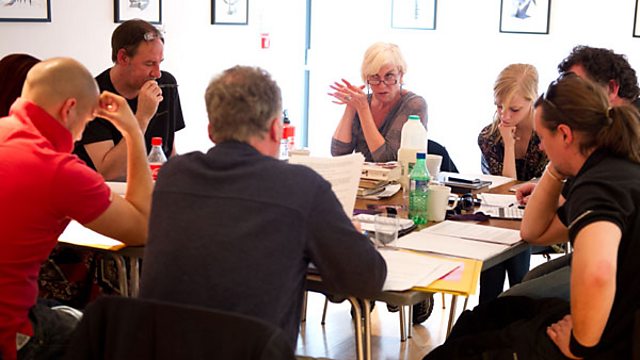 Helen Griffin in rehearsal with the team. Photo: Torch Theatre
The time constraints of performing amid a packed Edinburgh theatre schedule means this time there will be no set.
The script is largely inspired by Roberts' own journal entries, which she maintained regularly, right up until the day she took her own life.
Helen says reading the journals was at times harrowing, at others frustrating and revealed to her the true mass of contradictions contained within Roberts' character.
"You could call her one of the original 'ladettes' - her wild, foul-mouthed, attention-grabbing behaviour in public was very shocking, and she meant to shock.
"She could be incredibly crude and obscene - especially for her time. Part of me cringes on her behalf, and part of me says – 'go on Rachel, ata girl!' And then sometimes you just want to shake her.
"In many ways, Rachel was her own worst enemy and I think this is pretty clear in the show, but her biggest redeeming feature is her sense of humour. Even in her darkest, bleakest moments, she could make you laugh and I admire her so much for that. I hope we've really found that aspect of her in the show - out of depravity, shame, self-loathing, Rachel can still wring a belly-laugh! The show promises to be a wild and bumpy ride."
As a playwright, Helen Griffin's career includes Mental, co-written with Jo Brand, which toured to Edinburgh Fringe; and the award-winning film Little White Lies, for which she was also awarded Best Actress by BAFTA Cymru. Her long list of TV credits includes Coronation Street, Doctor Who, Criminal Justice, Satellite City, Getting On and Twin Town.
Who's Afraid Of Rachel Roberts? is at The Torch Theatre, Milford Haven on 29 July before it moves to Edinburgh. It then returns to the Sherman Theatre from 17-21 September.
For further information visit torchtheatre.co.uk.