January is going to see the new one from Lostprophets, The Betrayed. It's been getting some good reviews so far and time will tell if they can match their past commercial success now they're self-produced.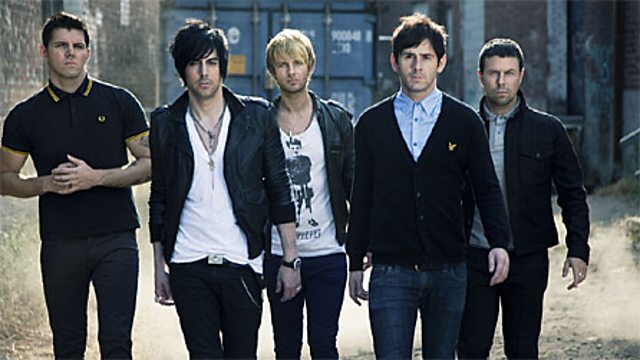 Their label-mates Bullet For My Valentine should be releasing their third album at some point this year; they've scooped all sorts of Kerrang! awards over the past few years so the pressure's on to maintain their success.
In summer, the debut album from noise terrorists Exit International is due out on London's Undergroove records, while fellow indie kids The Automatic are readying their third album Tear The Signs Down in February or March.
Soft Hearted Scientists are releasing Wandermoon in April on Cardiff's My Kung Fu label, while Penarth's country rock singer songwriter Pete Lawrie will release A Little Brighter on Island.
Everyone's tip for 2010, Marina And The Diamonds, is releasing her much-anticipated debut in the early part of the year, as are another hotly-tipped band, The Joy Formidable. Los Campesinos! should also be releasing another set of string-inflected indie.
Ex-Gorky's Zygotic Mynci man Richard James is readying We Went Riding and Huw M is releasing Os Mewn Swn - both in the first half of the year and both on Gwymon Records.
On the same label but later in the year are records from The Gentle Good and Lleuwen.
Long-standing indie band Sibrydion are planning an album release as is Al Lewis.
Again on a rock footing, Kids In Glass Houses are readying their second album.
Other acts to be looking out for this year with album releases are: Underpass, Culprit One, The Keys, Picture Books In Winter, The Lowland Hundred, We//Are//Animal, Houdini Dax, The Method, Broken Vinyl Club, Cuba Cuba, Racehorses, El Goodo and Dave Elwyn.
Do you know of any more?