Stop the press: best Welsh blogs and websites
Anyway, Kruger is one of my favourite magazines. It's beautifully designed, well written, musically focused on exciting cutting edge bands and artists, and yet retains a real gang/community feel about it. It's a mag that has its heart in Wales, is run by three Welshmen, and friends, and stands the latest cool Brooklyn bands next to our favourite Welsh offerings.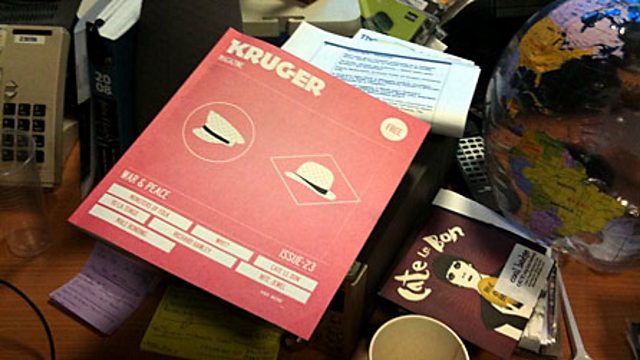 This October issue features
Cate Le Bon
, The Dodos, Monsters of Folk, Yo La Tengo and loads of news, etc.
The website is also excellent, with free downloads, videos, regularly updated blogs, news, mixes and so forth. Head to
krugerlabs.com
for more.
Another new publication, in its infancy at the moment, is the brilliantly titled
The Miniature Music Press
. It's only published its first issue, to be found on the streets of south Wales, but here's hoping it will grow in knowledge, confidence, and power. Familiarity is the currency and lifeblood of magazines, they can build a reputation as people become familiar with the name and what it stands for.
The website is regularly updated and a great place to submit your events and gigs.
For a more creative, arty, random and quality fanzine type experience, you should take a look at
Culture Vulture
. The artwork from amazing illustrators, the cute cut and paste reviews and articles are heart warming, and really remind you of the difference an individual can make with a little application. They run monthly podcast mixes too which you can find on the website.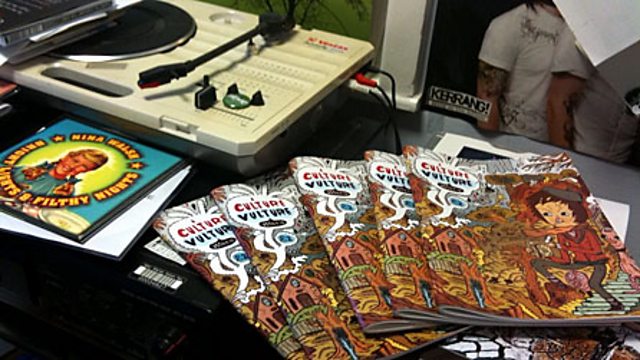 Extract from Culture Vulture: Demo Reviews:
"First up is one of my favourites. It's an album my friend at work Adrian Collins recorded in his living room on a four track. He threw this CDR at me from his van window and said 'listen to this' which I found refreshing as it's not a promo or demo and it's not trying to be cool - he just made an album last weekend. It's called 'Uptown Fashion Queen' and Aid plays all the instruments. It sounds like Suede (Not like David Brent as my other colleague Alun says). A clear highlight for me was the sound of his kids laughing in the background... quality."
On the site you can also
read PDF versions
of the actual print magazine.
If you live in Cardiff, and you like a lively discussion, and a friendly crowd to discuss gigs and gig plans, then the
Twisted By Design
forum is a must. The listings are excellent and the discussions don't become too bitchy which I find particularly off-putting about some forums.
You'll find many of the actual Welsh bands posting on here too, like this recent extract:
"So yeah... we're releasing our 7 track EP in a couple of weeks and though someone here might be into it... having seen us at Cursive / Jamie T / Future of the Left and what not...
"We recorded it with a guy down in Eastbourne who had the least comfortable laminate floor ever and have had to sit on it for so long (unless you got it at a show) that it's beginning to enter into our subconscious and our dreams, anyway... we're chuffed with it, well we were until we wrote new songs and that but that's how the cookie crumbles...
"You can get it at our Big Cartel at the moment with free shipping so please, please please if you're up for some noisy shouty indie rock from four scraggy cardiff lads then head over and check it out..."
But the best gig listings, previews, and reviews of live events by far is the south Wales-based
Joy Collective
, designed and written by Meze promoter and Science Bastard singer Johnny, alongside Matt from Newport's Diverse Records, with other friends and collaborators.
They have a focused listings for the underground music scene in mainly Cardiff, Newport and Bristol. There's the odd random feature and plenty of current release reviews also, but bear in mind as they are currently in the middle of the exhaustive Meze Festival's run of gigs every night for a month - you might see that crop up a few times while you read it.
But The Joy Collective really is a great read, and they certainly know their music while still retaining a certain composure and gravitas with the reviews - I've laughed heartily at reviews and quoted heavily from the website in the past.
There's loads more excellent Welsh music related blogs and websites, so stay tuned here, for Blogs Part II, or feel free to post ones you know about in the comments...