Return of The Indian Doctor
The award-winning drama The Indian Doctor returns for a much anticipated third series on Thursday 19 September at 9pm on BBC One Wales. Producer Eryl Phillips discusses new plotlines, the making of the series and new additions to the cast.
It's cold, damp and dark and I'm having the time of my life down a mineshaft, wetting down the floor for a sequence underground. Why, you may ask. Is it not cold enough down here already?
Well, one of the issues of filming in the pitch black of a coal seam is that even when lit, you won't see very much. However, douse the coal floor with water and it glistens in the light.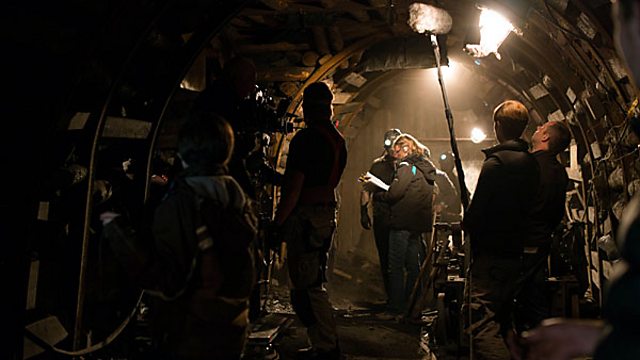 Filming underground
OK, it's not the most glamorous activity for a producer but we are a small team, working on a very tight budget and this is an ambitious sequence in our most ambitious series and when the program goes out I will be able to say I wet the floor!... So to speak.
Frankly it's the least I can do when I see the tremendous effort from the cast and crew to make the series the best it can be.
Period drama gives you a chance to step in to a different world, so with this series it's 1966, psychedelia is in the air, the Beatles are in their prime and the World cup is going to take place in London. According to Ceri the farmer, played by Dafydd Hywel, England have no chance of winning.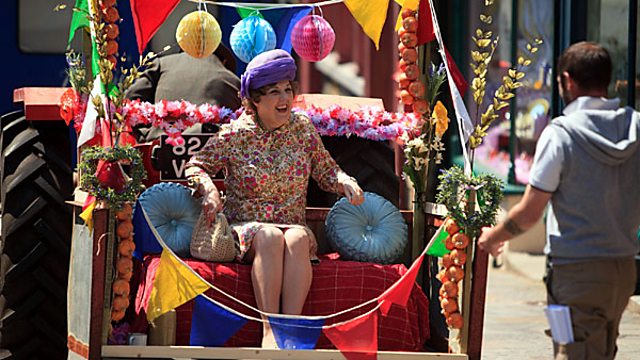 Sian the shop
Every series has been based on real events and this time the starting point of the story comes from the development in the sixties of new towns such as Milton Keynes and Cwmbran.
The first episode sees the return of two of Trefelin's prodigal sons - Basil and Robert Thomas. Their arrival creates quite a stir and they have great plans for Trefelin.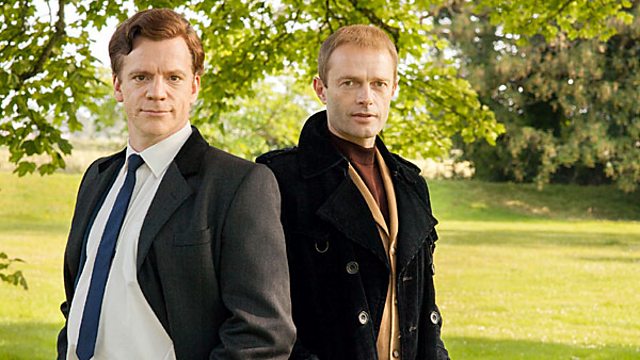 Basil and Robert
Basil, played brilliantly by William Houston, is a charming bully while Robert, played by Rhydian Jones, is a more sensitive soul but it soon comes apparent that the brother's intentions are not all they seem to be.
It's awesome to be working with such talented actors who move seamlessly from drama to comedy. Sanjeev Bhaskar and Ayesha Dharker, who play Prem and Kamini, gave us moving scenes and many laugh out loud moments.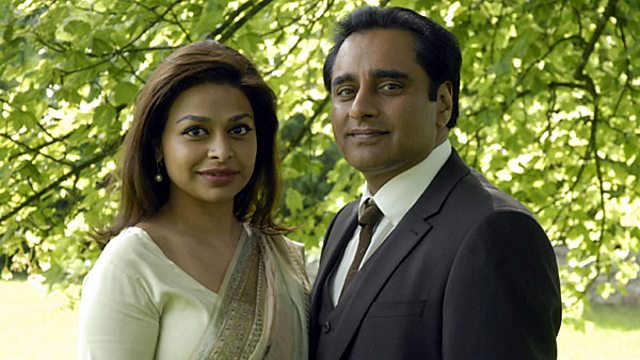 Prem and Kamini
And in this series we exploit the comic potential of characters such as Emlyn (Alun ap Brinley) and Sian the shop (Erica Eirian), who also enjoys a bit of romantic intrigue from an unexpected direction.
Mali Harries, who won the Bafta Cymru best actress award for her portrayal of Megan, also finds her character is subject to romantic attentions, while things take a far darker turn for Ifan Huw Dafydd's character Owen.
The other additions to the cast include Aled (Mathew Aubrey) and Daf (Sion Pritchard), two rebels without a cause, and Christine Pritchard plays the no-nonsense Mrs Daniels! I wouldn't cross her if I were you.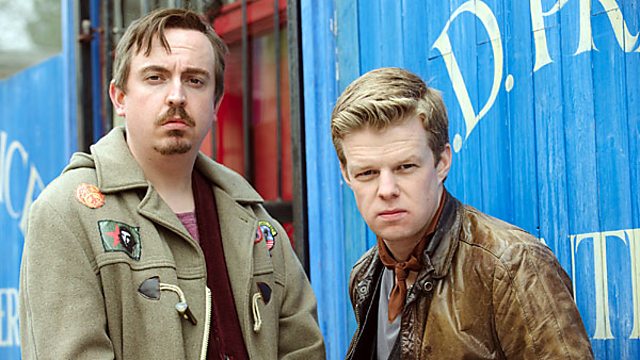 Daf and Aled
"Warm, witty, continually surprising and profoundly human. You won't want it to end," said a review of a previous series. It's a lot to live up to but with a great cast, great crew and brilliant music, working on The Indian Doctor has been fantastic.