Quite apart from Welsh-born writers, the list of authors who have Welsh connections is both long and distinguished.
They range from Harriet Beecher Stowe, the doyen of emancipation and author of Uncle Tom's Cabin to the American humorist Ogden Nash and adventure writer Jack London who gave us The Call of the Wild.
The writers mentioned above may have had only tenuous connections with Wales but some - although clearly not Welsh - have far stronger connections, such AJ Cronin, Eric Linklater and Kingsley Amis.
AJ Cronin is best remembered, these days, as the man whose novella The Country Doctor was later adapted for television and became Dr Finley's Casebook.
However, many people consider his true masterpiece to be The Citadel, 1937 - the story of a Welsh doctor who begins his career in a south Wales mining village before moving to London where he climbs up the social and professional ladder to success.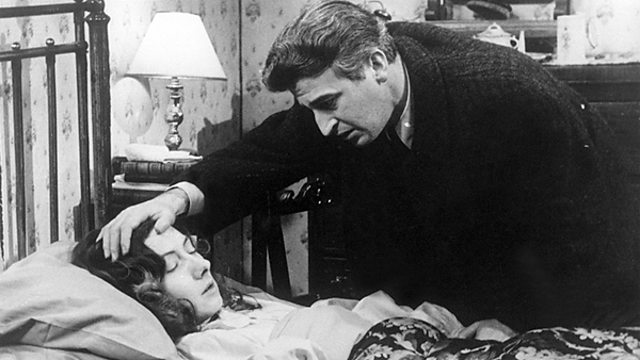 A scene from Dr Finley's Casebook in 1966 starring Bill Simpson.
Cronin was born in Dunbartonshire and qualified as a doctor before starting to practice in Tredegar.
It was while he was working at the Tredegar Cottage Hospital that he met Aneurin Bevan and some people believe that the ideas expressed in the book formed the foundations for the formation of the National Health Service in 1948.
While working in Wales, AJ Cronin experienced a mining disaster where 38 men were killed and a further 20 rescued after spending eight days trapped underground.
Cronin used the experience in his later work after retiring from his post as Medical Inspector of Mines for the UK.
He went on to write many other books, notably The Stars Look Down - set in a mining community in north east England.
Eric Linklater was born on 8 March 1899 in the Welsh port of Penarth. For many years it was believed that the writer whose best-known books include Juan in America and Private Angelo was born in the Orkney Islands.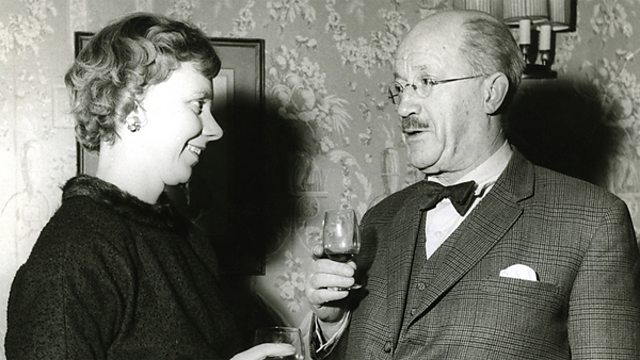 Eric Linklater has a toast with TV producer Julia Smith in 1963.
His family was Scottish after all and Linklater's own avowed love of the Orkneys helped perpetuate the myth.
It was only when the third volume of his autobiography, Fanfare for a Tin Hat was published in 1970 that Linklater revealed that he was actually born in Penarth.
Linklater's father was a master mariner operating out of Penarth which at the time of his son's birth was one of the largest coal-exporting docks in the world.
Eric Linklater was initially educated at Cardiff Intermediate School before his family moved back to Scotland.
Once there he began to train as a doctor but soon switched to journalism and became the Assistant Editor of The Times of India in Bombay and so his career as a writer began.
It was a career that saw him produce 23 novels, several collections of short stories and more than 20 other books. And to think it all began in Penarth.
Kingsley Amis, born in April 1922, arrived in Wales in 1949 when he was appointed as a lecturer at University College, Swansea. He remained in Swansea for 12 years, leaving to take up a post at Cambridge in 1961.
Amis has since gone on record as someone who did not particularly like the Welsh - he certainly disliked Dylan Thomas who came to read at the University while he was there.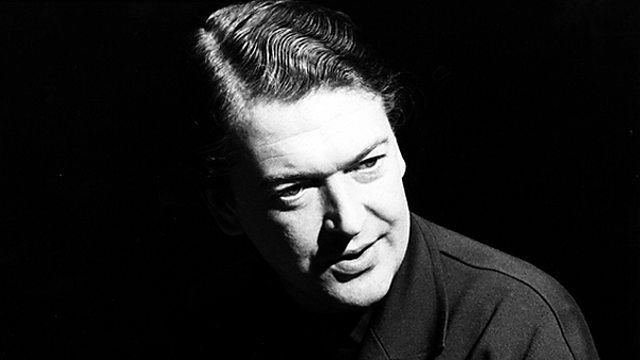 Kingsley Amis, 1964.
He made his name with the campus novel Lucky Jim but used Wales as the location for two other books.
That Uncertain Feeling was later made into a film starring Peter Sellers and was set in Swansea.
It concerned the adventures of a hapless provincial librarian who also doubled as a theatre critic, a man who wrote a glowing review about a play, even though the theatre had burned down during the performance.
Then, towards the end of his life, Amis wrote The Old Devils which won him the Booker Prize in 1986.
This latter book has several Dylan-esque characters and centred on the theme of a renowned writer and TV personality coming home to Wales. Kingsley Amis died in 1995.
The influence of Wales has clearly been significant for several writers who have encountered and embraced the Welsh culture at different stages of their creative lives.