Play about Enigma codebreaker Alan Turing coincides with centenary celebrations
Alan Turing knew much more than many the truly harsh meaning of falling "from hero to zero".
A pioneer celebrated for deciphering the messages encrypted by the German Enigma machine at Bletchley Park during World War Two, he was later arrested for homosexuality and endured chemical castration and the withdrawal of his security clearance. Disgraced and robbed of his life's work, he committed suicide in 1954.
This year marked the centenary of his birth and has seen a number of events to celebrate his achievements and scientific influence.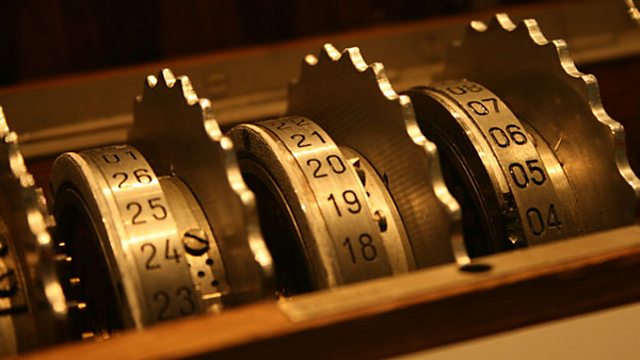 Close-up image of an Enigma machine. Photo: Jim Finnis
But for a budding playwright from Anglesey, Turing's life has been a catalyst for her creative output.
Catrin Fflur Huws was inspired to write her first play about the man after a visit to Bletchley Park opened her eyes to his spectacular fall from grace and the villification he endured. For her, it held stark parallels to the traditional themes of the Easter story and Christ's resurrection.
Her play To Kill A Machine premières at Aberystwyth Arts Centre on Wednesday 28 November before moving to the foyer at Sherman Cymru on 29 November and Swansea University on 5 December.
It is also the first full-length play for Scriptography Productions, which was set up this year to help find opportunities and development for emerging writers.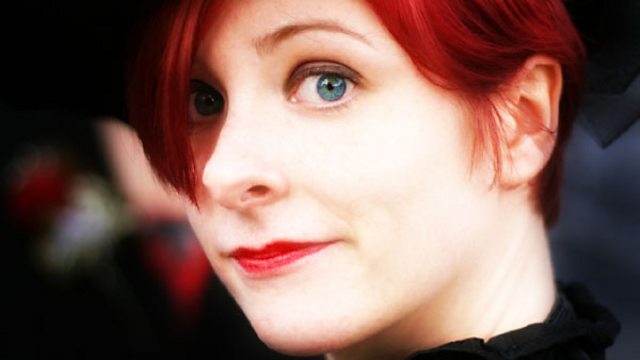 Catrin Fflur Huws. Photo: Jim Finnis
Catrin told me the poignant story arc of Turing's life had stayed with her until she was persuaded to develop the idea by her peers on Aberystwyth Arts Centre and Sherman Cymru's Spread the Word project for emerging writers.
She said: "The thing that stood out for me were the parallels between his work and personal life.
"I read his research papers and though I don't understand computing or mathematical theory, they are very accessible particularly the article I draw on most significantly about whether machines can think.
"It poses the intellectual puzzle of can an interrogator tell the difference between a man a woman if he can't see or hear them, and can the interrogator tell the difference between a man and a machine if he can't see or hear them.
"Those arguments that a machine can think in the way he defines thinking are used in the play in the court scene.
"Within his love life he was also saying, who you fall in love with is not distinguished in terms of social constructed ideas of gender.
"In a way Alan Turing's downfall was because he was not able to deceive the system and he was such an honest man, too honest some might say."
After the five week Spread the Word course Catrin developed the idea and it was one of three picked for a rehearsed reading in March. After seeing it acted out by professional actors she realised it could work as a stage play.
"I felt it was a shame to leave it there so I applied to the arts centre's Open Platform scheme and now it's about to be staged, something I'm very excited about.
"While I was researching the play I did read some of Turing's academic works but I didn't want to read all of the wealth of biographical information that is out there because I didn't want it to be a biopic.
"It's an imagined story but even though it's based on the historical facts of his life and death it is very much a work of fiction. There are some things that happened 20 years apart in reality but I have telescoped them together for the purposes of the story."
Catrin admits she is full of trepidation at seeing the play staged but is thrilled it is coming to fruition.
Sandra Bendelow from Scriptography Productions added: "I wanted to see the play produced from the moment Catrin started to talk about her idea.
"Catrin has achieved something quite astonishing in this play in creating a representation of his life story that would satisfy the most ardent of Alan Turing fanatics, while explaining some quite complex Alan Turing theories and also telling an amazing love story which questions the meaning of humanity and the importance of freedom."
The play is directed by Angharad Lee and stars Gwydion Rhys, Thomas Middler, Steve Marzella, Ceri Murphy and Gareth Bale.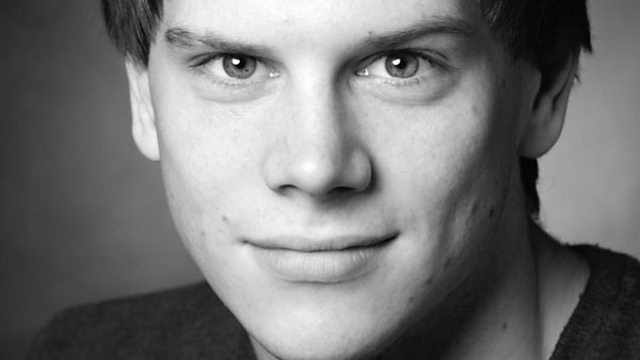 Actor Gwydion Rhys. Photo: Geraint Todd
Next year Scriptography Productions is launching a new writing for performance festival.
It will include a writing competition, a script-in-hand reading of six new short plays and writing workshops and will also be producing a multi-platform audio and social media writing project.