Easterly winds from Russia
It's not going to feel much like spring over the next couple of days with easterly winds from Russia making it feel cold.
There will be some sunshine, especially in the west, but also showers and these will be wintry on higher ground with sleet and even a dusting of snow in places - a few cm of snow possible on the mountains.
And at night where the cloud breaks there is a risk of frost with one or two icy patches on untreated roads.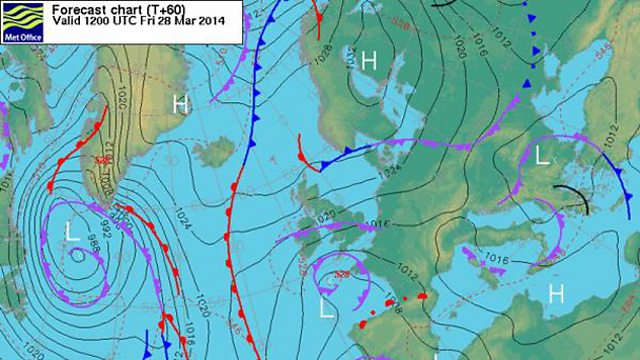 Forecast chart for Wednesday 26 March 2014
By the weekend, though, the wind will change direction turning more south-easterly and this will bring warmer air to our shores from the Mediterranean.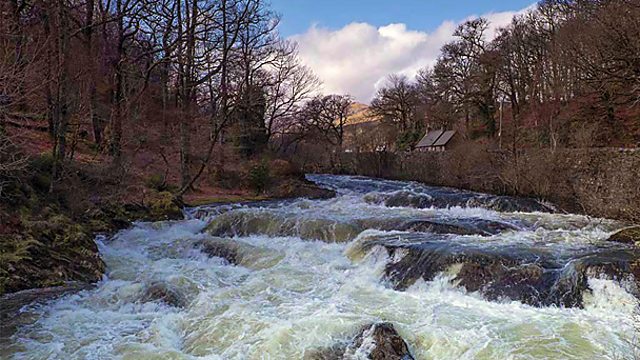 Water bursting through Capel Curig, Snowdonia. Photo credit: Richard Walliker
Temperatures will rise reaching 13° to 16° Celsius on Saturday and Sunday so it will feel more like spring again although there will still be a noticeable breeze which will keep windward coasts cooler.
Some hazy sunshine is likely but it may not stay completely dry over the weekend.