Yesterday brought a welcome drop of rain and there's more heavy rain and showers to come over the weekend with some heavy downpours likely and a risk of thunderstorms.
It won't be a total washout though, as I can also promise some dry weather and with a bit of luck, most of the rain will come overnight.
Saturday will be the warmest day but it will be breezy with a moderate to fresh south to south-easterly wind. Top temperatures between 18 and 22 Celsius, 64 to 72 Fahrenheit.
The best of the sunshine will be on Sunday after a wet start and it will turn cooler and fresher with a south to south-westerly wind.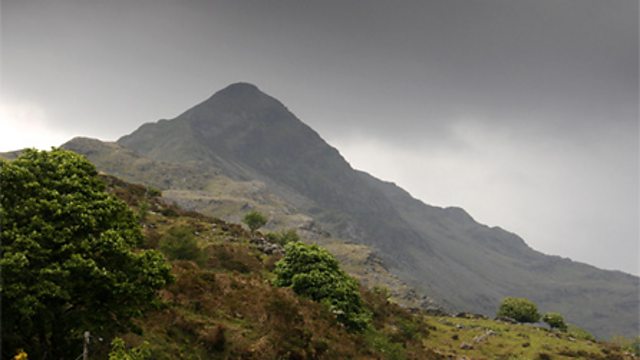 "Cnicht (the Welsh Matterhorn) taken today just before the rain started. If I remember correctly the weather was rather changeable when you walked in the area." Rob Davies, Llanrwst.
The wind will be strong on exposed coasts in the west with 40mph gusts on the Pembrokeshire coast, Anglesey and the Llyn Peninsula. Highs between 15 and 20 Celsius.
So, it's changeable weather this weekend with some useful rain for gardens and allotments.
The rain will also help top up the streams and rivers but if you're lucky, you may be able to squeeze in a picnic in between the downpours.
A couple of events happening this weekend:
The Bala Challenge Charity Walk is on Saturday 7 May to raise funds for the Air Ambulance, Mountain Rescue Service and good local causes. It will be warm with a southeasterly breeze. Expect a little hazy sunshine with a 60% chance of a shower or thunderstorm with highs around 19 or 20 Celsius.
The 24th Annual Trap Fun Run will be held at 11am on Sunday 8 May at Trap near Llandeilo and rugby legend Shane Williams will be there to start the race. Early rain will clear to sunshine and scattered showers. It will be breezy with a high of 17 Celsius.