A bright start to February
What a beautiful start to February with two very cold, but dry and bright days . The whole country enjoying lots of sunshine with top temperatures between -1 and + 4 Celsius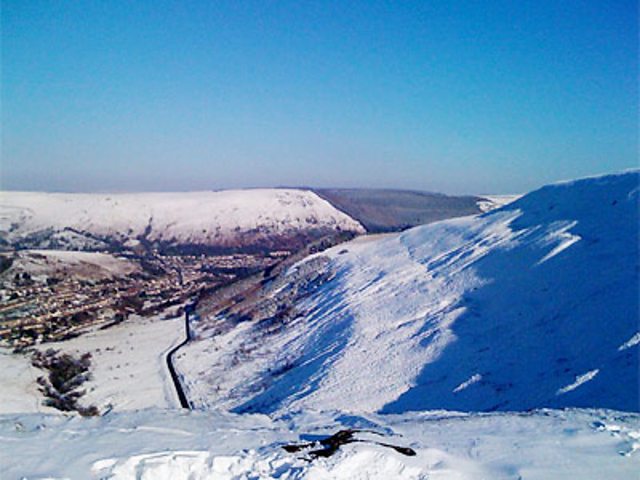 This could be somewhere in the Alps but it's actually from the top of the Bwlch looking down into the Rhondda Valley. Image by Joel Thurston.
The dry and very cold weather looks set to continue for another couple of days with more sunshine and hard frosts. Temperatures in central Wales could fall as low as -8 Celsius or lower in a few spots, especially where there is any lying snow on the ground.
More frosty windscreen again today for some but not all. This is because the air is dry with little moisture in the atmosphere and a breeze helped to mix the air.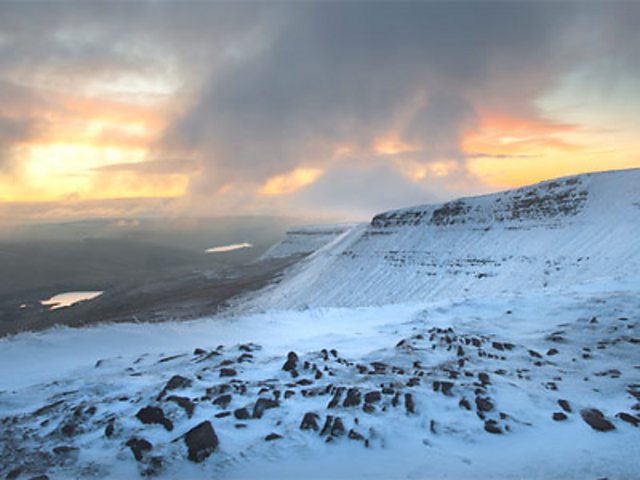 Pen y Fan, Brecon Beacons covered in snow by Chris Aylward.
The reason for the cold weather is high pressure over Russia and that means easterly winds blowing cold air into Britain. Milder air is waiting in the wings though over the Atlantic and that will attempt to push the cold air out of the way over the weekend.
On Saturday rain will spill across the country and as this falls onto frozen, ground ice could be a hazard. A little snow is also likely in places but should quickly turn to rain as temperatures rise. So it will be a wet, breezy and soggy end to Saturday.
As the rain clears, most of Sunday should then be dry and feeling less cold just in time for Wales' Six Nations clash with Ireland. If you're in Dublin for the match - the latest forecast is cloudy and damp with temperatures up to 10 Celsius.