Rhian Field's Pembrokeshire-inspired art goes on show
Work by artist Rhian Field, which is heavily influenced by her Pembrokeshire surroundings, has gone on display in Pembroke Dock.
Field was recently the artist in residence at St David's gallery Oriel y Parc. A scientist as well as an artist - she has a degree in coastal and marine environment studies - she works from her studio at the foot of the beautiful Preseli Hills in Mynachlogddu.
Unsurprisingly, Field's work focuses on the natural environment and many of her paintings have an underwater theme like the one below, which was painted during her residency at Oriel y Parc.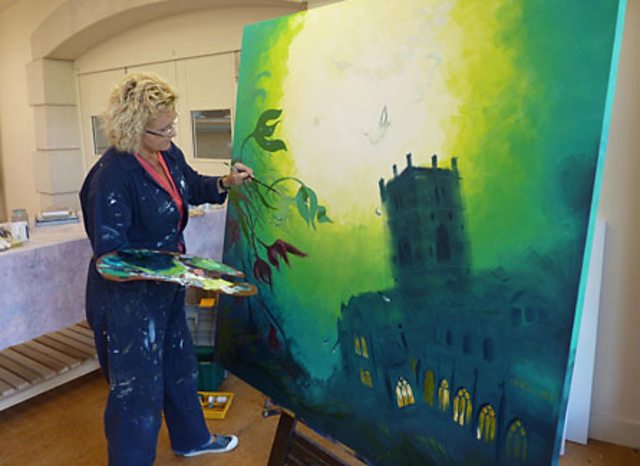 Rhian Field painting All Rise for the Judge, depicting St David's Cathedral submerged underwater
Field's work can be seen in the foyer gallery of the Pembrokeshire Coast National Park Authority's head office at Llanion Park in Pembroke Dock from Monday to Thursday, 8.45am-5pm and on Friday from 8.45am to 4.30pm.