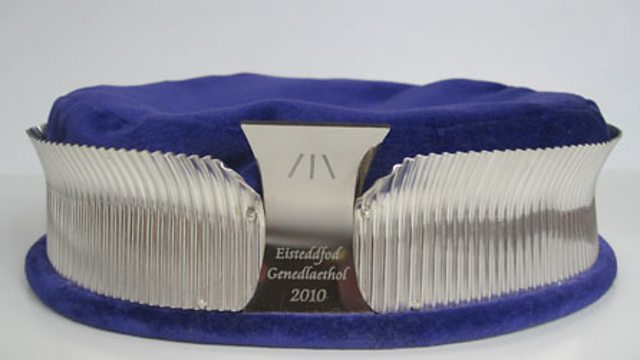 With only a few days until the opening ceremony of the National Eisteddfod in Ebbw Vale, the Crown was presented to the festival's local executive committee at a special event on the Eisteddfod Maes on Monday night.
According to the designer Suzie Horan, this year's design was inspired by the three things: steel, coal and the changes faced by the Blaenau Gwent area over the years. The processes the crown reflect the industries where the materials were once produced. This included a small steel rolling mill and traditional press to manipulate strips and sheets of silver.
Suzie herself won the Gold Medal for Design and Craft in the Cardiff National Eisteddfod in 2008.
Stay tuned all next week where we'll be doing a live blog from the crown, prose medal and chair ceremonies from the Pavilion.