Can weather influence votes?
The weather affects everything we do - from what we wear to what we eat and even to how we feel but what can it affect the way we vote in a general election?
Some people believe that the weather on polling day is very important and can have a major impact on turnout...
You may think that bad weather would result in a low turnout with people preferring to stay indoors and keep dry and that fine weather would encourage more people to go out and vote.
However, looking back through the weather records it's not easy to find an obvious link between voting and the weather.
The biggest turnout for any post-war election was 83.9% in 1950 and this was indeed a fine day.
Polling day in 1955: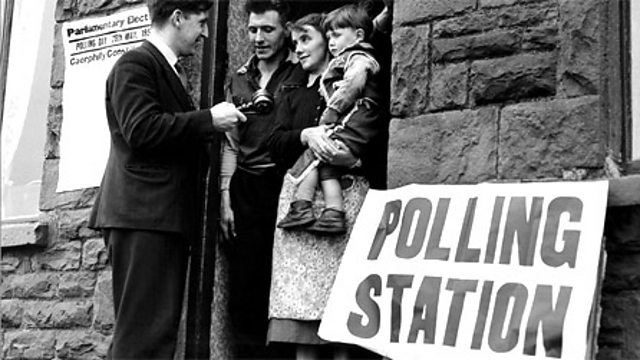 However, whilst election days in 1970 and 1997 were warm and sunny - these had two of the lowest turnouts at 72% and 71.4% respectively.
The highest turnout for an election in the past 50 years was in February 1974 when the weather was cool and wet but turnout was nearly 79%.
More recently, in 2001, the weather in Wales was mostly dry with sunny spells but the turnout across the UK fell to 59%, the lowest since 1918!
Turnout was slightly higher in 2005 at 61% with a mixture of sunshine and showers.
So, if you're heading to the polling station tomorrow take an umbrella just in case.
Some rain is likely in places, a few heavy showers but I can promise some dry weather as well with temperatures around average or below typically 11 to 14 Celsius.
So in summary the forecast for tomorrow is by no means clear cut, and a little uncertain - a little bit like the latest opinion polls.
Derek