The science of Cardiff Singer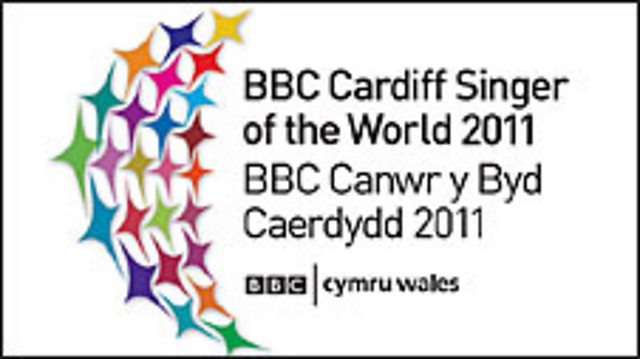 This year, the Wellcome Trust is celebrating its 75th anniversary with a series of public events exploring science and medicine through music, theatre, film and the visual arts, and the first of these events, The Science of Singing, is taking place at Cardiff Singer.
In the foyer at St David's Hall, there is an interactive exhibition, which includes a vocal cocktail bar where you can sample natural remedies used by singers over the last 75 years to soothe various different throat-associated conditions.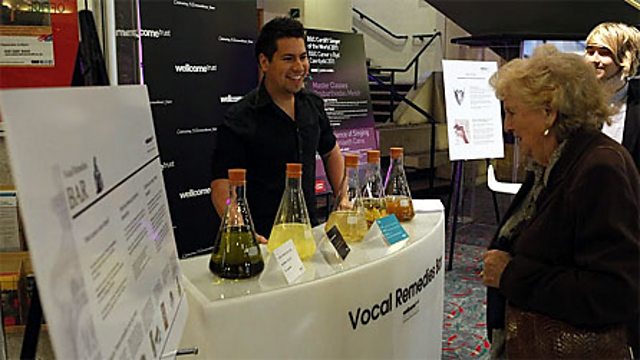 The vocal health cocktail bar at the Wellcome Trust exhibit at St David's Hall, Cardiff
The Trust is also running two events on Saturday, featuring legendary Welsh soprano Dame Gwyneth Jones, who also celebrates her 75th birthday this November.
The Big Sing, St David's Hall, 12-12.30pm
Consultant laryngologist Tom Harris joins Dame Gwyneth Jones, to talk to a young choir, Solid Harmony, about the biomechanics of singing and the best vocal warm up techniques. The choir then gives a performance of songs made famous by singers born 75 years ago.
Tom Harris shares his top tips for keeping your singing voice healthy in our brand-new guide to vocal health.
Vocal Master Class, Royal Welsh College of Music & Drama, 2.30-3.30pm
Dame Gwyneth Jones will give a master class to students from the College. She is joined by consultant laryngologist Professor Martin Birchall, who will talk about the biomechanics of singing and vocal health.
Full details of all three events can be found on the Wellcome Trust website.