"No matter what you do, you'll never be as good as Badfinger"
News broke the other day that Badfinger's Pete Ham - indisputably one of Wales' finest ever songwriters - was to be honoured by Swansea Council with a blue plaque on his childhood home.
If the council went a few steps further and unveiled a 1,000 foot gold statue of the man in the centre of the city, blasting out Pete's finest compositions on a constant loop, night and day, at 114dB, it wouldn't be out of proportion with his brilliance.
Huw 'Pooh Stick' Williams introduced me to Badfinger. He's a Swansea boy too. And he's not as easily impressed as I am. If Huw reveres something or someone, he does it with good cause. I was in a band at the time and Huw compared one of the demo recordings I'd sent him to Badfinger, with this important proviso: "but it's nowhere near as good."
Nowhere. Near. As. Good.
OK, mate - I get the message! No need to drain all of my blood and use it to paint "A bit like Badfinger but Nowhere Near As Good" on a white sheet we'd then be legally obliged to use as our backdrop.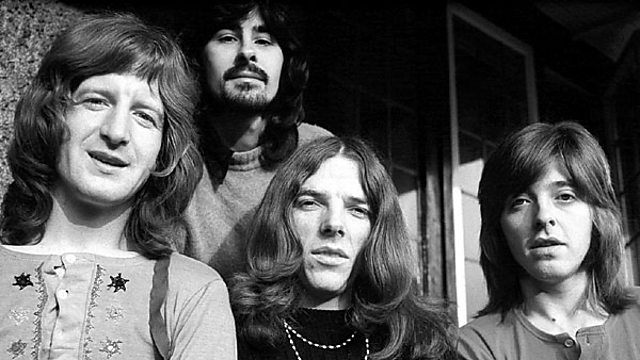 Badfinger
So I was intrigued by Badfinger, but also resentful and jealous of them. Somewhat contradictorily, they had become the new lad in school who all the girls fancied. I did too, I just didn't dare admit it to myself. Not then, anyway. After all, I still hadn't heard a note of their music.
I rectified that when I found a very badly mastered compilation in Woolies, Mold. Like Big Star, Badfinger are a band who manage to marry a powerful sound with a beguiling vulnerability in the vocals and lyrics. This is a rarer combination than you might expect. Pete Ham's songs, in particular, sound like a hard man breaking his heart in your ear. It's blue collar soul - pretty unadorned, honest but never dull.
I don't know. Every time I explain why I love something, I feel like I strip a layer away from it. I don't want to know too much about why I love Badfinger, they're too precious for me to over analyse the reasons why. The love is there, for whatever reason.
Their hair, probably.
I'd gone from being envious and cynical to an acolyte overnight. I stopped trying to write songs like Ray Davies and, instead, sacrificed all my notes on an altar to Badfinger.
Another early associate of mine was Alan Jones, previously responsible for sax stabs and lady-melting-blue-eyes in Amen Corner. Following stints managing early incarnations of Guns n' Roses and 60ft Dolls he'd struck whatever the opposite of paydirt is - well, just plain old dirt - and was managing my band. He'd paid for us to spend 11 months in the studio with no hope of eventual recompense. Thankfully he did seem to quite like one of the songs we'd recorded.
"Reminds me a bit of Badfinger," he said through teeth that were so brightly white you could see them from space, reflected in a tourist's sunglasses standing on the Great Wall of China. "Just not, you know, as good."
My complex coughed back into action.
You can hear the song here.
I'm offering it up not because I'm longing for someone to discover the band 16 years after we split up, but because - in hindsight - it's so clearly written in thrall to Badfinger, and Ham in particular, it's... it's... I don't know... touching, maybe - evidence of how much Badfinger had come to mean to me as a rather adrift young man. I hope so anyway.
My band split up a couple of weeks later. Our Mad Max transit van broke down in Hereford and two-thirds of the band elected that we should get towed back to Mold instead of going to Newport to honour what we had already agreed would be our last gig. Which summed the whole enterprise up, really.
That week, to console myself, I visited Crocodile Records' lockup in Greenfield and the impressively Manc proprietor Russ told me what he knew about the story of Badfinger. You know, all the tragic and heartbreaking bits, about being so shamefully fleeced by their manager that they - and Ham, in particular - didn't earn much more than a few pence when Nilsson turned Ham's classic song Without You (co-written with bassist Tom Evans) into an international hit. About how that might have been the final injustice for Ham. About how he - at 27 - was so depressed and screwed up by how unjustly he had been treated by labels and the band's manager, that he killed himself. His daughter was born a month later.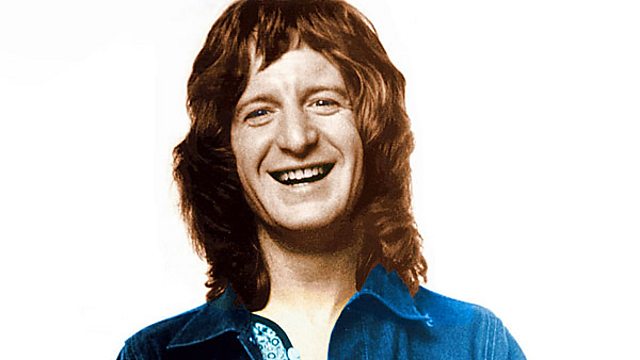 Pete Ham
And the tragedy and struggle had only just begun for the remaining members of Badfinger. Tom Evans committed suicide in 1983. The money they should have earned for their excellent records was still a heinous and insulting trickle. Evans was broke and missed Ham.
The tangled reasons behind their suicides have served as a nightmarish parable for every subsequent band. Theirs is the ultimate in salutary tales of a band being bled dry and spat out by a cruel, exploitative industry.
At their finest, Badfinger's songs don't need any added poignancy to give them emotional clout - but I defy anyone who's learnt of Evans' and Ham's fates to listen to Without You without almost choking on the terrible irony of some the lyrics they wrote together.
Pete Ham's blue plaque won't bring his daughter her remarkable father back, but the recognition it is symbolic of, is demonstrable proof of how highly he is now regarded, and I'd hope that it's some recompense for the shocking way he was treated.
About time, too.
If you haven't listened to Ham's songs before, go seek them in your local independent record shop, or on iTunes or Spotify, if you must. Check out the simple magnificence of Baby Blue or No Matter What. If the blue plaque draws another generation to his songs it will be a fitting tribute to him.
What brilliant recordings. What a band. What a man.
The Heritage Blue Plaque for Pete Ham will be unveiled at on 27 April 2013 near the entrance to Swansea Railway Station on Ivey Place, and a tribute concert to Badfinger will take place the same day at the Swansea Grand Theatre. The following day a granite memorial stone for Ham will be unveiled at Morriston Cemetery. Full details are on peteham.net.