Global awards recognise their first ever Welsh artist
Penarth artist Martyn Joseph has been nominated in the global Independent Music Awards (IMAs), becoming the first Welsh person in the 11 years of the competition to be recognised.
Edit (12noon, Thursday 29 March): We are happy to correct this story. In 2009 the IMAs awarded the prize of Best World Album to Various Artists - Blodeugerdd Song Of The Flowers: An Anthology Of Welsh Music And Song produced by Ceri Rhys Matthews.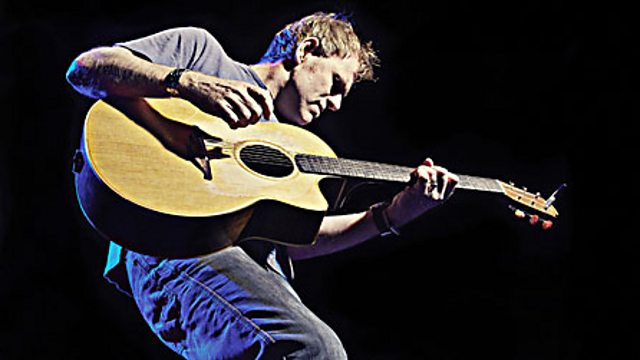 Martyn Joseph
Martyn's song There's Always Maybe, from his current Under Lemonade Skies album, is up for the Best Song in the folk/singer songwriter category. The awards are chosen by a panel of 77 industry personalities and musicians, including Keith Richards, Tom Waits, Suzanne Vega, Tori Amos, Michael Franti and Ozzy Osbourne.
The judges' choices will be announced next month.
There is also a public vote in the awards, which closes in July.
A spokesperson for the IMAs said: "Celebrating the democracy of creativity and meritocracy of talent, The Independent Music Awards honour exceptional independent artists traditionally ignored by mass media and 'big box' retailers.
Winners of The 11th IMAs will receive active promotions, distribution and performance opportunities that will place them in front of nearly 1billion music fans, they say.
Feel free to comment! If you want to have your say, on this or any other BBC blog, you will need to sign in to your BBC iD account. If you don't have a BBC iD account, you can register here - it'll allow you to contribute to a range of BBC sites and services using a single login.
Need some assistance? Read about BBC iD, or get some help with registering.