Support for Pembrokeshire's 'Harry Potter' beach
A Pembrokeshire beach that features in the concluding films of the Harry Potter film series is being backed for recognition by a local MP.
Freshwater West beach in Pembrokeshire was the 'home' of the shell cottage that appears in Harry Potter and the Deathly Hallows. Take a look at behind-the-scenes photos taken during the construction of the cottage on the BBC Wales Nature website.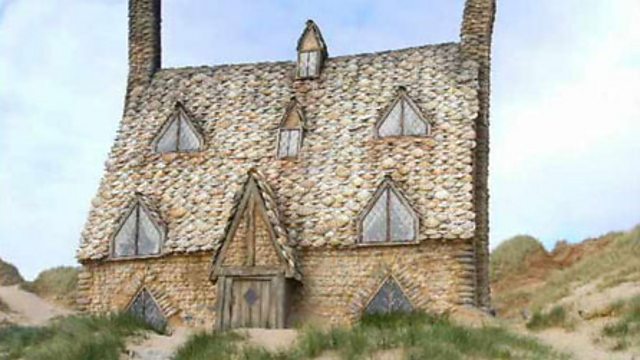 Shell Cottage. Image by Scotty
Pembrokeshire MP Simon Hart is keen for the beauty spot to gain recognition, and has even written to Potter himself, actor Daniel Radcliffe, to ask for his support. As he states on his website:
"I have written to Harry Potter star Daniel Radcliffe asking him to endorse my bid to get the county a special mention for its 'location work' - something along the lines of a BAFTA for best location is what I've got in mind.
"I think it would be wonderful if the 'location work' done by Freshwater West could be recognised with an industry award and I hope that Daniel Radcliffe will remember his time spent in Pembrokeshire and endorse my idea."