Home Movie Roadshow features Terry Jones
New BBC Two series Home Movie Roadshow uncovers hidden film footage gems, and the next episode features rarely seen footage filmed by Terry Jones of his Monty Python co-stars.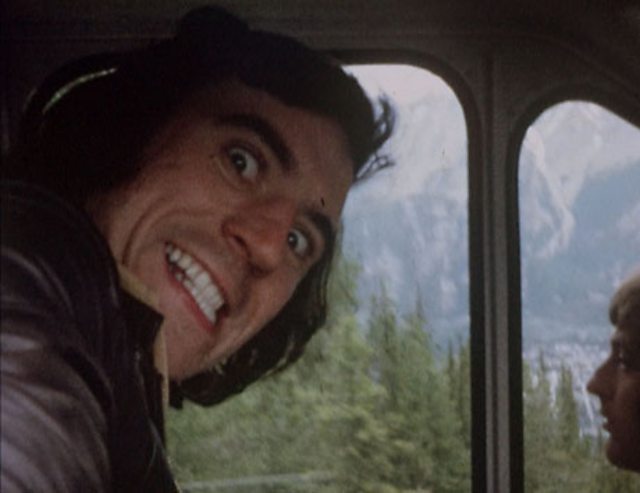 In the new series, which started last week, Dan Cruickshank and Kirsty Wark present 100 years of Britons' lives filmed on home movie cameras, proving that shooting a video and showing it off to the public isn't a new thing.
After an appeal to people to send in their favourite pieces of home movie footage, an expert team of film historians pored over the results as well as amateur film footage held in the nation's archives. The team then took to the road in a specially constructed 'cinebus' to hear about the films in person.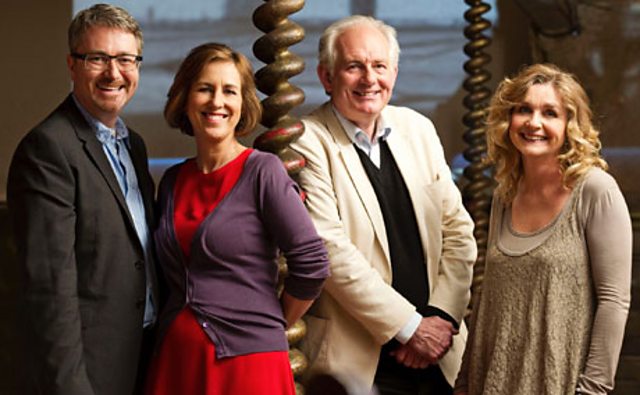 The Home Movie Roadshow team: Robin Baker, Kirsty Wark, Dan Cruickshank and Binny Baker © Silver River TV/BBC
In a clip taken from the next programme, Jones explains to Wark how he would capture the madcap antics of the Pythons at work and play before they hit the big time.
In the early days of Monty Python's Flying Circus, the team had little idea of how big the show would become, so Jones wanted to capture the moment on film - an early nod to his future in directing.
You can see the episode on Friday 13 August at 9.30pm on BBC Two Wales, and watch the previous episode now on BBC iPlayer.
Feel free to comment! If you want to have your say, on this or any other BBC blog, you will need to sign in to your BBC iD account. If you don't have a BBC iD account, you can register here - it'll allow you to contribute to a range of BBC sites and services using a single login.
Need some assistance? Read about BBC iD, or get some help with registering.