Berlin beer but no Cabaret
'Ich bin ein Berliner': I am a Berliner. I hope that's right, because President Kennedy went slightly amiss with his podium cry. His declaration came out as 'I'm a Berlin doughnut', or so I'm led to believe.
Our annual visit to an autumnal European capital city with Aberdare Rotary Club went superbly well. Vienna in November last year was very imperial but very 'parky', so this year we went for the falling leaves of October.
Now, I don't mind cut-price airlines. In fact, I've always found them very efficient and courteous, but is interesting to see people trying to rush, but not blatantly so, to the aircraft to get a good seat. There is definitely an art to walking quickly across the tarmac and holding your elbows out in an arch to make yourself bigger so that anyone trying to pass you will have to curve in a wide detour.
The coach driver who picked us up at Schönefeld Airport seemed very German in word and deed and he complained a lot about nuisance inefficient countries who were a burden on the EU and about too many immigrants. All the more amazing when he said he was from Albania.
Berlin turned out to be very impressive. A great deal had been been changed and built since unification and, even though the war damage was originally extensive, some of the famed landmarks were still there or had been rebuilt. The Brandenburg Gate still had that definite dramatic historical air that marked the great divide of East and West.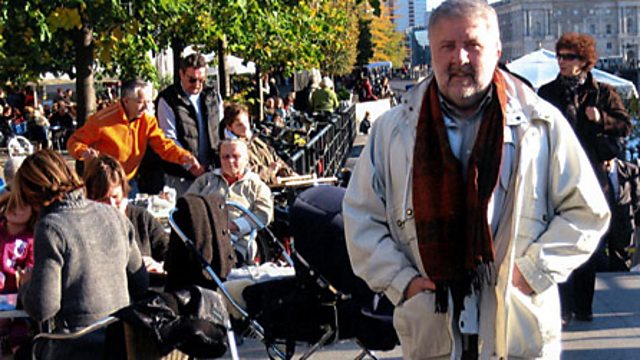 Checkpoint Charlie is now little more than a shed in the middle of the main road but it is such a magnet for tourists that the German authorities are thinking of re-opening Checkpoints Alpha and Bravo to meet demand. Of course the Berlin Wall, still there in a few tourist-attracting spots, holds its own poignancy of past division and death for many who tried to cross it.
The Reichstag is back to its brooding height and presence and the many museums on Museum Island are testament to German culture and art. Our visit to Potsdam, with memories of films like The Spy Who Came In From The Cold, with scenes of the famous bridge where spies were exchanged and the great house where the famed Potsdam Conference took place, all added to the ever-present feeling that you were walking in the steps of great historical moments.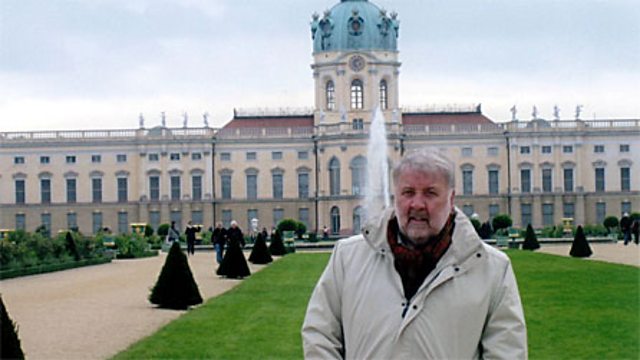 As for the repast, well, we generally went native and ate German. We couldn't quite face the typical Berlin delicacy... pigs trotters, sauerkraut and potato mash, but the drink was very local. "Ein bier" was a frequent cry in the bierkellers.
My one disappointment was failing to find a touch of 1930s decadence. I was dying to enmesh myself in the entertainment of Cabaret in the company of a modern day Liza Minelli, just to test my resolve really. I mean, how can you, with a chapel deacon's clarity and purity, decry sin when you haven't encountered it at close quarters? Maybe next time, for the German capital city is back on song and worth a second visit.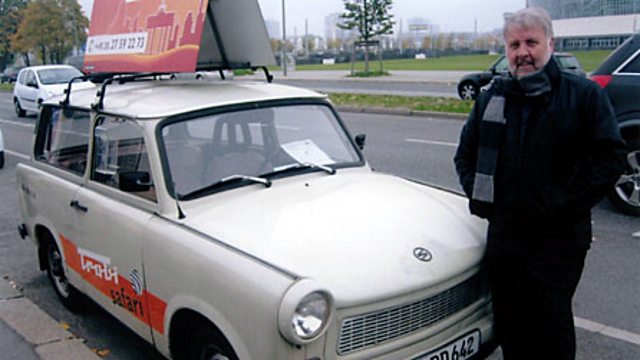 The journey back was uneventful, except for the noise and whine from my suitcase as I rolled it down the road. Had that noise manifested itself at the airport, my suitcase would have been blown up for security's sake. As it turned out, it was only my beard clipper. For some reason it had turned itself on.
Thinking back, it was a close shave.
Roy
Roy Noble is bringing his famous storytelling skills to a computer near you as part of the BBC First Click campaign - aimed at encouraging people to take their first steps to getting online. If you know somebody who needs help to get online, call the free BBC First Click advice line on 08000 150950.