Llangollen Eisteddfod aims for wider audience with McFly
The Llangollen International Eisteddfod has announced three high-profile performers for its 65th anniversary. McFly, Lulu and Russell Watson are the headliners for the north east Wales festival, which runs 4-10 July 2011.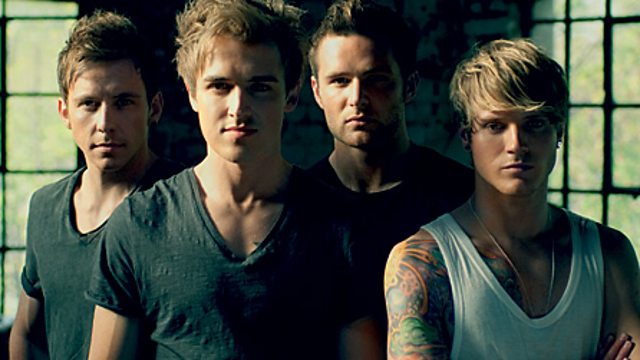 McFly
The inclusion of McFly is a determined effort to expand its audience range. Mervyn Cousins, chief executive of the Eisteddfod said: "Llangollen attracts a healthy and varied audience every year. With McFly joining our fantastic line up this year we expect a surge in our numbers of young audience members, taking our festival to new heights. This is a very exciting time for us.
"We've been wanting to take a brave leap forward with our headline concerts for some time now, and we feel that McFly are just perfect for this coveted slot to close our Eisteddfod."
McFly themselves said: "We're very excited to have the great honour of closing this year's Llangollen Festival, it's a great venue and we can't wait to rock Llangollen!"
Aside from the pop and opera-crossover stars, there will be over 4,000 competitors from over 50 countries across the six days. Cousins continued: "This year's programme sees an even more eclectic mix of names and competitors, with a hugely exciting array of performers through the week. We are thrilled that this gives us the chance to bring an even wider cross section of people to Llangollen as well as welcoming back our regular and valued supporters from past years.
"We have some new and exiting things on the field too; including a Friday's new Folk Day, and we are delighted that the local community will be heavily involved in both the field performances and in the production of 'Noye's Fludde'."
The Eisteddfod started in the wake of the second world war, as an attempt to unite the peoples of the world through music. Harold Tudor, a British Council officer from nearby Coedpoeth, developed the idea with two local luminaries, WS Gwynn Williams and George Northing.
This followed an approach from a member of the Czechoslovak government in exile, writer Juraj Slavik, promoting the smoothing over of international differences through music making, and the first Eisteddfod was held in 1947. A similar feeling would lead to the establishment of the Edinburgh International Festival.
Find out more about the Eisteddfod on the BBC Wales Music website.
Feel free to comment! If you want to have your say, on this or any other BBC blog, you will need to sign in to your BBC iD account. If you don't have a BBC iD account, you can register here - it'll allow you to contribute to a range of BBC sites and services using a single login.
Need some assistance? Read about BBC iD, or get some help with registering.