Revoker exclusive for Radio 1's Jen Long
Revoker, the Rhymney Valley metal fourpiece, are set to unveil a new song from their forthcoming Roadrunner Records début album on Jen Long's Radio 1 show this Monday.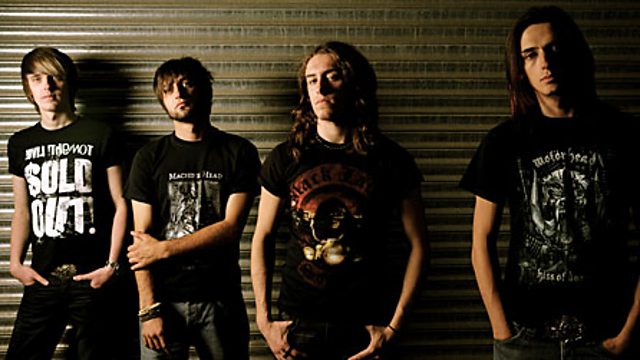 Revoker
Thief will première at 12.45am and will later on Tuesday be made available as a free download from www.roadrunnerrecords.co.uk for 48 hours. It comes from the forthcoming album Revenge For The Ruthless.
"It's great that we are giving away Thief as a free download because it gives people a good taster of what the album is about," said bassist Shane, "Loads of mad riffs, good melodies, a bit of chanting... it really captures the vibe of the album!"
Revenge For The Ruthless will be released on 2 May. Lead guitarist Chris Green said: "It's the new old school. All of our influences are classic metal and hard rock bands, but we channel them into our own sound. Each song tells a story and has a beginning, middle, and end. That keeps things interesting."
The band are supporting Rob Zombie on his February tour, then they're out on a co-headline in March with Holy Grail.
Feel free to comment! If you want to have your say, on this or any other BBC blog, you will need to sign in to your BBC iD account. If you don't have a BBC iD account, you can register here - it'll allow you to contribute to a range of BBC sites and services using a single login.
Need some assistance? Read about BBC iD, or get some help with registering.