Vets 24/7: the large animal vets
During the week of filming Vets 24/7 we visited a host of farms and small holdings across south Wales including the spectacular rural Gower Peninsula.
The bulk of my time was spent following the large animal vets at the practice, in particular Ifan Lloyd, one of the senior partners.
Ifan was brought up on a farm so it's no surprise to see him looking completely at home when he's working with livestock, whether it's a routine check-up or to treat a sick animal.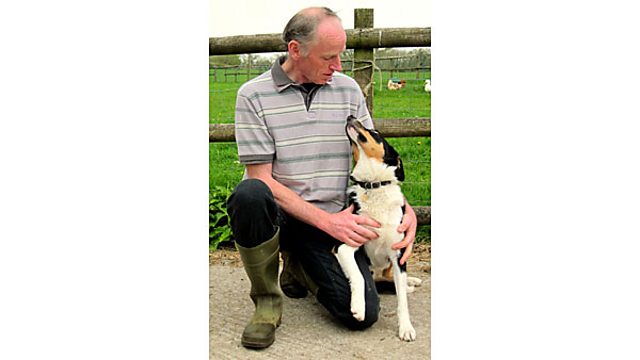 Ifan Lloyd
Even though Ifan has worked as a vet for all of his professional life, I think it's fair to say he's still a farmer at heart. He breeds and shows Ryland sheep - one of the cutest looking breeds I've ever seen! They're known as teddy bear sheep because of their dense curly wool that hugs their face and body.
Both Ifan's children take an interest in the sheep too, especially his 10-year-old daughter Mirain who, like her father, competes at agricultural shows and has a raft of trophies to her name already.
Our week of filming coincided with the lambing season and Ifan had arranged to take one of his yews, called Patricia, and her two unnamed baby lambs into the infant section at his daughter's primary school.
It was an incredibly chilly morning, but despite a bitter wind ripping through the school playground the infants trooped outside with their teachers to get a closer look at mum, Patricia and her two baby lambs.
It was clear they were as pleased as punch to be up so close to them. Before heading back in to their warm classrooms, the children collectively named the two lambs Tilly and Tara.
From working with one of the longest serving vets at the practice, I also got to work with the newest recruit, Rebecca Lee. When she's on large animal duty she travels with her devoted companion Murphy, a beautiful English springer spaniel, who sits (safely belted up) in the front passenger seat and keeps her company.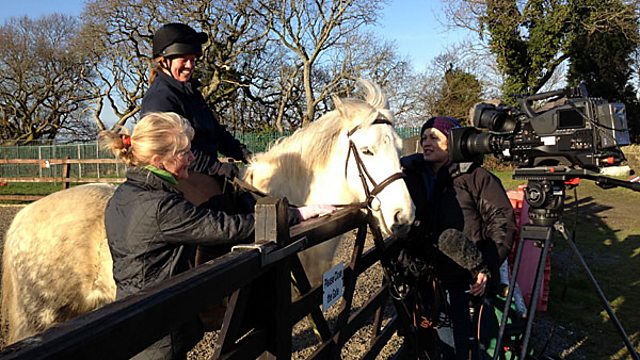 Filming with Rebecca Lee
Jon, my filming partner, set up a small camera next to Murphy and asked Rebecca to press record before she set off on any calls. Murphy was a natural and totally unfazed by the camera. We had so much fun with this, we nicknamed the camera 'Murphy Cam'.
We only spent one day with Rebecca, but in that time we travelled a fair few miles and saw her treat a horse with a big gash on its hoof and Shetland ponies for ring worm. We also saw her wrangle alpacas, which she did with great style.
Like all the other vets at the practice, they always seem to be extremely busy, even in their spare time. Rebecca is no exception. On her day off we caught up with her at a riding stable to see her training Pepper, a pony with a bit of an attitude. She was in her element and so at ease.
In the brief time we spent together, it was clear from the outset here is a young lady, devoted to caring and treating sick animals, with a genuine willingness to help out others too.
Jeanette Ward is the producer of Vets 24/7. Episode two of the second series can be seen on BBC One Wales on Monday 9 September at 7.30pm.