Art historian Peter Lord on new picture-led autobiography
For most people, penning your memoirs is a chance to look back at all the seminal moments in your life, the events and relationships that have shaped you and made you who you are.
But for art historian Peter Lord, pictures and the stories behind them hold far more fascination than a linear recollection of his own life and times.
His new book, Relationships With Pictures, is published by Parthian and was launched at the Dylan Thomas Centre in Swansea and at an event in Aberystwyth last week.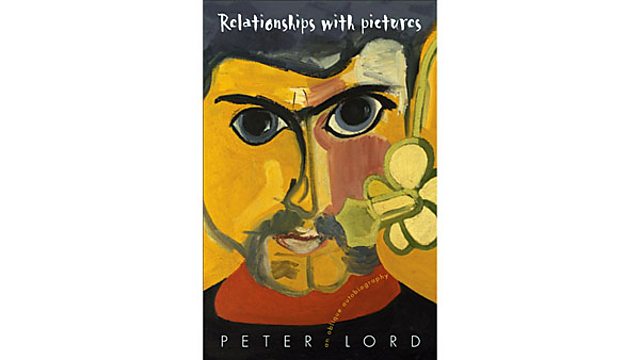 Relationships With Pictures by Peter Lord
It describes, via 15 pictures, the evolution of his own sense of self; from post-war childhood, somewhat unfulfilling experiences at art college in the 1960s, through the tension between incomers and local people in Wales in the 1970s and '80s when he was beating a retreat from urban life to rural Ceredigion, to his fascinating exploration of the influence each painting has had in the lives of the artists who created them.
It hopes to explain why pictures matter, in terms of the networks of human relationships within which they are made, and through which they affect our lives.
Artists who feature include Kyffin Williams, Peter's own self-portrait, as well as many he has recovered during his own career, such as key works by Maurice Sochachewsky, Edward Owen of Penrhos and Archie Griffiths.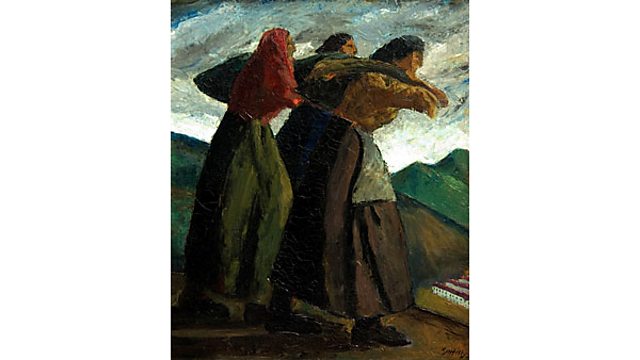 Archie Griffiths, On The Coal Tips, c.1929-31
Peter, who currently holds posts researching and lecturing on visual culture at Swansea University, told me: "At my age one starts to look back as much as one looks forward and you try to make sense of where you have been.
"Unlike normal autobiographies, I didn't want this to be about the machinations of every relationship I had ever had with other people. I wanted to reflect but I chose to do this through my relationship with these pictures and their own relationships with their creators.
"Although the book does reveal what I think and feel about lots of things, it also reveals interesting facts about the paintings, ie the relationship between the artist and a landscape or the artist and the sitter if it's a portrait, as well as the artists and the art world.
"One of the things I have always been concerned about is how visual art is presented throughout art history and I think it's been presented in the wrong way – I look more at the stories behind the pictures and their human narratives rather than aesthetics or particular art movements."
The first six chapters of the book are concerned with Peter's childhood and feature photographs of his great grandmother and a picture of a British army column in Mesopotamia, which explores his relationship with his father.
There is also a self-portrait which forms the cover of the book that he created during his time studying art at university in Reading in the 1960s.
Peter feels it represents his own frustrations with the standard of teaching on the course and the way in which he felt the swinging 60s largely passed him by.
A chunk of the book is dedicated to the years when he first came to Wales in 1974 and spent some time living in rural Ceredigion on Mynnrd Bach.
He said: "I thought I was dropping out, retreating from the urban lifestyle and turning to the land. Looking back I was probably dropping in instead.
"It was an extraordinary time, being there as a non-Welsh speaker and learning gradually to speak Welsh, engaging with a community that was quite defensive.
"It was a new start for me and a personal escape."
After six years he moved to his current home at Cwm Rheidol, near Aberystwyth, where he has lived for 30 years.
Writing about the meaning of pictures in their social and political context, he was centrally involved in the establishment of the field in Wales in the 1980s, challenging the widely-held view that Wales as a nation possessed no visual culture.
He has a keen interest in artisan paintings and also painters who have been marginalised or did not enjoy long periods of success for various reasons.
"Some of the painters have had early success and then faded out and it's those images that seem much more real to me than those by more well-known artists. I relate to their humanity and the struggles they faced."
Many of the paintings included in the book are works that Peter himself has recovered as part of his research, including a self portrait by Edward Owen of Anglesey from 1732, which is one of only three surviving paintings.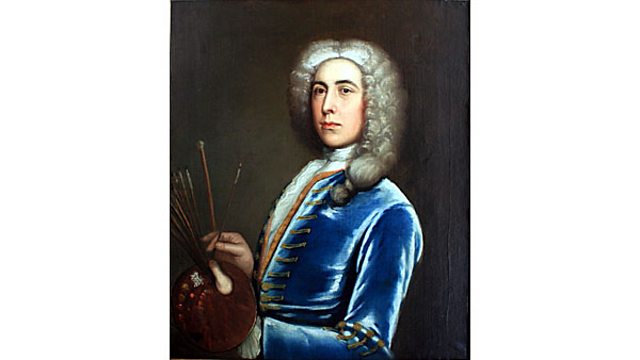 Edward Owen of Penrhos, Self portrait, 1732
Peter discovered it in Massachusetts after it had been lost for over 80 years. It is thought to be the earliest self portrait of a Welsh painter and was painted while Owen was an apprentice painter in London in 1732. It was last seen in public at the Holyhead National Eisteddfod in 1927.
He said: "These stories of discovery and recovery and revealing these people who are so fascinating - when I write about them I reveal a lot about myself too."
Peter is speaking at the Hay Festival on Saturday about the life and work of Brenda Chamberlain along with her biographer Jill Piercy and poet Damian Walford Davies, who has just edited her play The Protagonists, set on Hydra during the time of the Colonels.
He will also be talking about his new book at the Plas Glyn-y-Weddw gallery in Pwllheli gallery on Sunday.