Ginger nuts about Exit_International
Remember The Wildhearts? For a while in the 1990s the British rockers were big, with chart-topping albums and a wicked way with a tune. They've been solidly influential, not least upon Cardiff noise trio Exit_International.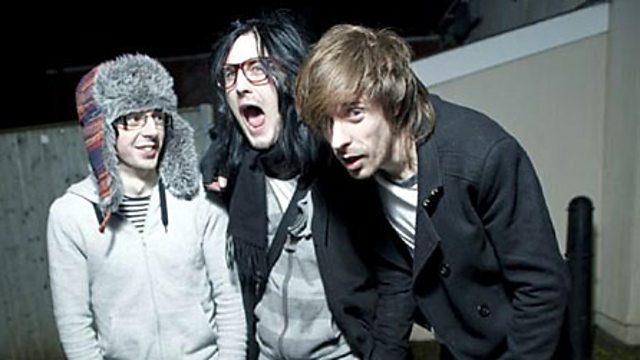 Exit_international
Wildhearts frontman Ginger has long been a hero to Exit_International's Scott Andrews and the two have been in contact for some while. With E_I's début album, Black Junk, coming out in the UK through Undergroove on 5 September, the two have cooked up a deal and a guest spot that bode well.Andrews said: "When we completed Black Junk I sent a test mix to Ginger so see what he thought. As a hero of mine, thought some honest feedback would be interesting. Turned out he absolutely loved it and within a week or so he had spoken to The Wildhearts' label in Japan (Vinyl Junkie Recordings) and they wanted to check the album out.
"They loved it too and offered us an exclusive deal."
In addition to this Japanese licensing deal, Ginger asked Andrews to contribute to his forthcoming solo record. Andrews again: "Around this time Ginger offered a track to me from his next solo album project, The Frankenstein Effect. It also features guest spots from members of Pulled Apart By Horses and Hawk Eyes.
"I had total control to smash any kind of vocal, as long as it was extreme. I went back to the studio with [60ft Dolls'] Carl Bevan who recorded the E_I album and nailed it. The album is currently being mixed and slated for an autumn release."
Feel free to comment! If you want to have your say, on this or any other BBC blog, you will need to sign in to your BBC iD account. If you don't have a BBC iD account, you can register here - it'll allow you to contribute to a range of BBC sites and services using a single login.
Need some assistance? Read about BBC iD, or get some help with registering.