Play sheds new light on strange friendship of Rhys Davies and Anna Kavan
The team behind the acclaimed play about David Lloyd George - The Wizard, The Goat and the Man Who Won the War - is to offer a new insight into the mysterious friendship between Valleys writer Rhys Davies and cult literary figure Anna Kavan.
Silverglass, a new play about the pair's extraordinary relationship written by DJ Britton, will premiere at the inaugural Rhys Davies Short Story Conference, which takes place at Swansea University this week.
Speakers include Edna O'Brien, Will Self, Claire Keegan, Tessa Hadley, Jon Gower, Janice Galloway and Cynan Jones, to name but a few.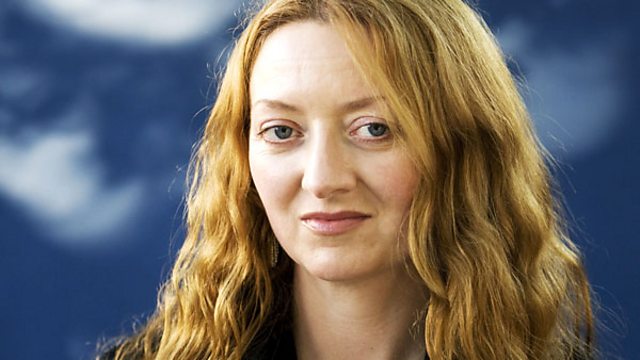 Claire Keegan. Photo: Murdo MacLeod
The conference has been organised by the Rhys Davies Trust in partnership with Literature Wales and Swansea University and is the first event of its kind in the UK.
I caught up with DJ Britton amid rehearsals for the show, which stars BAFTA Cymru winning actors Richard Elfyn (who played Lloyd George in The Wizard) as Rhys and Eiry Thomas as Anna.
The play's characters are well known and celebrated for their work, Davies for his humourous depictions of Valleys life and Kavan for her dystopic modernist novels, described by JG Ballard as "somewhere between poetry and madness".
But for Britton the dramatic potential for the play lies in the question marks over each writer's personal identity and the secrets they held.
He told me: "With public characters such as these, I find the most dramatic interest in the spaces between what we know or imagine about them and the reality of their own private lives.
"What is absolutely fascinating about these two is the line between fact and fiction and the personas they created to present to the world."
Davies was a homosexual who never wrote publicly about his sexuality, while Kavan was a heroin addict, who took the drug for pain relief from a spinal condition. She made several attempts to end her own life, with Davies finding her at the crucial moment on more than one occasion.
Silverglass is set in the late 1960s when Davies has been awarded the Edgar Allen Poe prize for his writing as well as an OBE, Kavan has received major acclaim for her latest novel, homosexuality has been decriminalised and Kavan is soon to die tragically.
DJ added: "Their styles of writing were so different and they seemed such dissimilar people and yet they shared this long-term friendship and looked after one another as their lives progressed.
"I think they shared an understanding of one another's need for privacy and were mutually protective and supportive of one another.
"The play is set at a time when everything is happening for them and creates an imagined dynamic which is very interesting dramatically."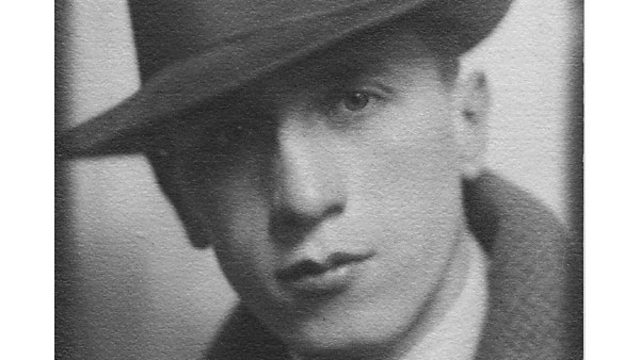 Rhys Davies. Image courtesy of the Rhys Davies Trust
Britton is using the same development process for Silverglass that proved successful with The Wizard, The Goat and the Man Who Won the War.
Silverglass will be given a single pilot performance at the Taliesin Arts Centre, Swansea, on 13 September, followed by a public discussion session for those who want to stay and take part. Britton says any feedback the audience gives will be invaluable in helping them grow and adapt the production.
The team will then return to rehearsal and develop the show before offering it for national tour next year.
"Giving an early audience a first chance to see, and comment on, the play worked well for The Wizard," said Britton.
"People seem to like to be in at the start of something, and, of course, by telling us what they think, they become part of the creative process. We've become committed to this way of working."
Britton, who now heads dramatic writing at Swansea University, said the two actors bring a unique chemistry to the roles.
"In rehearsal, Eiry and Richard do things I wouldn't have thought possible, switching from comedy to deep pain on the turn of a heel.
"It's a high-energy piece and in rehearsal they manage to combine pace with grace quite astoundingly.
"You will see Richard Elfyn as an opera diva past her best, which is extraordinarily funny, while Eiry assumes the guise of a miner at one point. Both really inhabit the stories they are telling.
"I hope the play will inspire people who have not read much of their works to go away and find out more."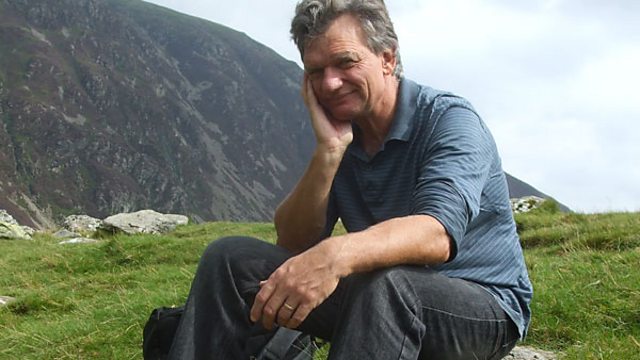 DJ Britton
The 13 September performance of Silverglass is part of the Rhys Davies Short Story Conference being held at Swansea University from 13-15 September.
The conference aims to bring short story writing to a national audience and will offer talks and workshops on topics ranging from the history of the short story form in Wales and its context in the wider international literary scene to the marketability of short story anthologies.
Lleucu Siencyn, Chief Executive of Literature Wales, said: "The short story form is becoming more and more popular – in the fast-moving world we live in, it might be said that this form is ideally suited to our hectic lifestyles.
"The Rhys Davies Short Story Conference is therefore a great opportunity to showcase Welsh writing on a national stage, and to do so in the name of one of Wales' best short story writers.
"This conference will aim to inspire and encourage more aspiring writers to experiment with the short story form and, who knows, it may even bring forth the next Rhys Davies."
The conference is one of a number of activities to be supported by the Rhys Davies Trust, a registered charity whose objectives are to promote the writer's work and foster Welsh writing in English, especially in the valleys of south Wales and in the genres in which Rhys Davies wrote.
As well as showcasing a new play about the writer, the short story conference will also see the launch of the 2014 Rhys Davies Short Story Competition, where news of next year's panel and an increased prize fund will be announced.
Tickets for the Silverglass performance only are available from the Taliesin box office on 01792 602060 or online at taliesinartscentre.co.uk, priced at £8/£6 concession. They are free to Rhys Davies Short Story Conference ticket holders.
For further information please visit the Rhys Davies Trust website.