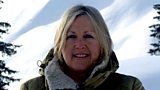 Jeanette Ward
Blog posts in total 3
Posts
Police 24/7 producer Jeanette Ward writes about her time with South Wales Police Chief Constable Peter Vaughan.

During the week of filming Vets 24/7 we visited a host of farms and small holdings across south Wales including the spectacular rural Gower Peninsula.

Jeanette Ward, Producer for Police 24/7 talks about following the South Wales Police as they deal with dangerous dogs and traffic incidents.