How do you tell the story of BBC One HD in a short trail, which makes sense whether you are watching in Standard Definition (SD) or High Definition (HD), at the beginning of 2011?
The BBC likes to throw out challenges, and the wheel stopped on this one for me and the marketing team I work with.
The BBC One part was the easy bit. BBC One is the place that brings people together to watch an incredibly rich and diverse range of programmes.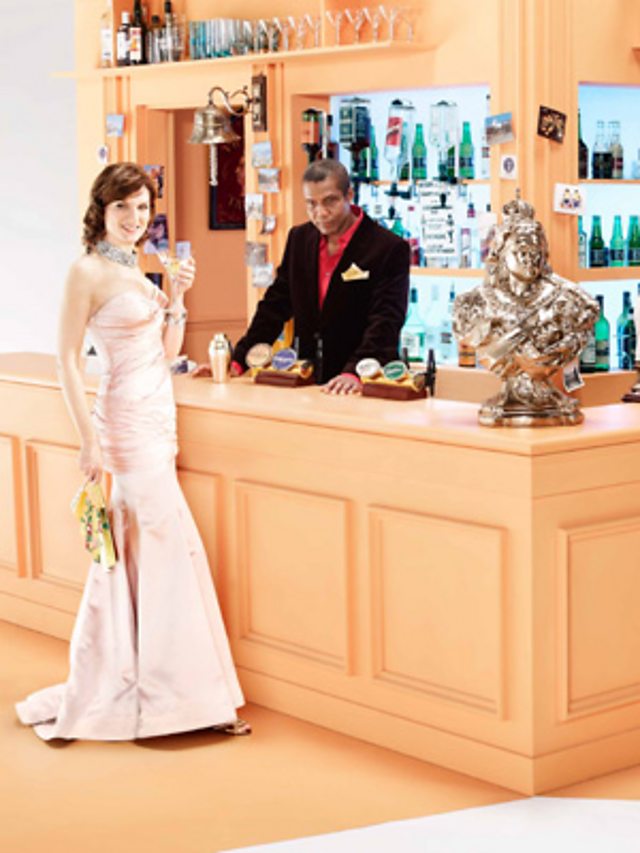 It constantly seeks to bring its audience something different that can't be found elsewhere, and encourages the presenters, actors, and producers who work for it to push at the boundaries of what might be expected.
And it does this, though, with a warmth and welcome, which allows everyone to feel at home.
HD is harder. And, along with all the others in the UK trying to explain what HD actually brings to television, we've tried a number of different approaches in the years since we started making and broadcasting programmes in HD.
In the beginning we talked about pixels and picture resolution. That explained things to those who understand television technology, but was baffling to most.
So, at the BBC in recent years, we've focussed on the programmes you can watch in HD, trying to convey the kinds of things we're making in HD.
And, through the choice of shots (close ups, slow-motion sequences), showing what the new HD format brings in terms of picture detail and, therefore, emotional involvement, whether you are watching the trail in SD or in HD.
But BBC One HD is a different channel from BBC HD. It's an old and familiar friend in new, up-to-the-minute clothes. And by now we know that most of you know of HD's existence.
So the trail that has been made tries to be true to BBC One - staying warm and down to earth - and to convey a little of the magic that HD is bringing to the channel.
It features stars from across BBC One, though shows them to you as you've never seen them before.
And while the promo was, of course, produced in HD, we've tried to style it so that even if you are watching them on one of the BBC's SD channels you will get a sense of what HD can mean for the television you already know and love, using colour and storytelling to make up for those extra pixels.
We launched BBC One HD in November. Since then we've been working on ensuring it runs smoothly, and on bringing even more programmes into HD.
EastEnders moved to HD on Christmas Day and, over the coming months, other favourites will join the BBC One HD family, including Have I Got News for You, Formula One, The Boat Race, Songs of Praise, Watchdog, and coverage of the Chelsea Flower Show.
You can always check the programme description in the information bar if you want to know whether a programme is in HD or not. Lots of you have been trying out the channel already, especially over the Christmas holidays.
BBC One HD can be found at Freesat channel 108, Freeview channel 50, Sky channel 143, Virgin channel 108.

BBC HD continues to broadcast HD programmes from all the BBC's channels, and can be found at Freesat channel 109, Freeview channel 54, Sky channel 169, Virgin channel 187.
UPDATE: You can watch the trailer on YouTube.
Danielle Nagler is head of BBC HD.
For a list of frequently asked questions and answers please visit the BBC One HD FAQ page.
Comments made by writers on the BBC TV blog are their own opinions and not necessarily those of the BBC.