I first got involved in Great War Diaries four years ago, as both director and screenwriter.
Great War Diaries is a three-part factual drama about how ordinary people from all over Europe and the USA lived through the war, based on their personal diaries and letters.
I loved the idea of showing history as a kind of chaos or confusion; the way we all live history every day, without knowing the why, how or even the outcome of events.
It is in the real diaries and letters of ordinary people, those who lived through the Great War, that you can see this so clearly.
There are, of course, a great many diaries to choose from.
But it soon became obvious that those written by leading politicians and generals were of little use.
They were usually written with an eye to the future, for creating or preserving a legacy – where mistakes and doubts are almost never admitted to.
Instead, we chose to stick to the diaries of ordinary people, for example, a Russian girl, an Austrian peasant, an English volunteer munition factory worker.
 
During our research at the Imperial War Museum, we came across these handwritten pages, with tiny little drawings and some photographs in it.
Gabrielle West while working at Standish Red Cross convalescence hospital, Gloucestershire

At the beginning it feels like a dreamy girl's diary, even though this well-bred girl from the south of England was 22 years old when she decided to volunteer as a worker in a munitions factory.
She had never worked before in her life, and you can feel the impact on her of the actual working and living conditions.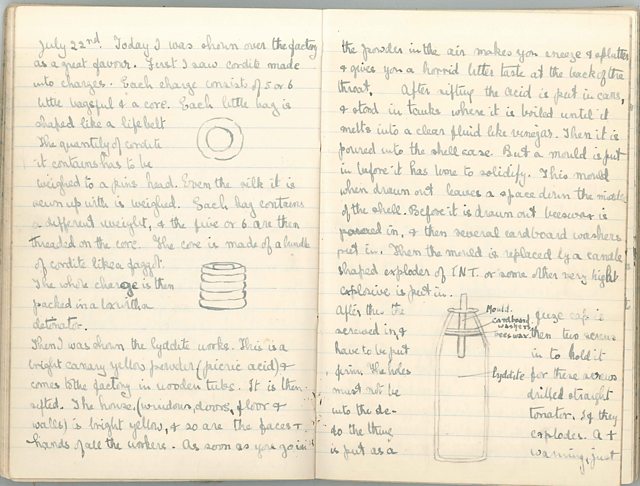 A visit to the factory: 'Powder in the air makes you splutter & gives you a horrid bitter taste'

But even though she seemed to be on the brink of collapse several times, she kept going, trying to do her bit - working, not in the shell assembly, but first in the kitchen and later as one of the first female police officers in Britain.
Her illustrations and cute little drawings were soon abandoned, but at the very end of this diary there is a small note about her sending the diary to the IWM, written in 1977, by 'GMW'.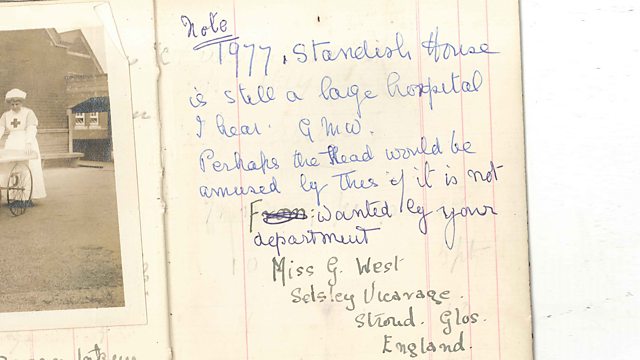 Gabrielle was 87 when she donated her journal

So almost 60 years after the Great War, this then elderly women was still "Miss West".
She survived both wars, and never married. I always tried to imagine her life - a very impressive women.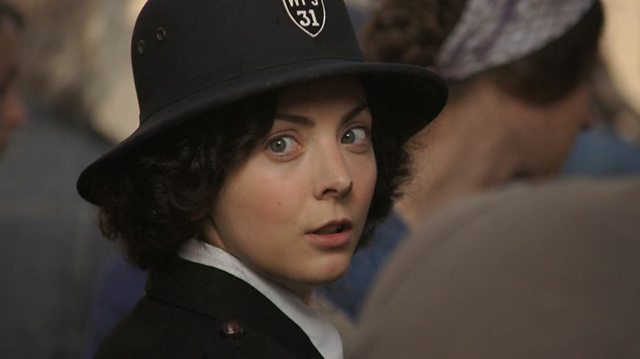 Gabrielle West is played by Naomi Sheldon, whose previous TV credits include The Hour and Doctors

From the beginning, I thought and believed that for a German to make a new series about the Great War could be only done in an honest, multi-perspective way.
This was a truly multi-national project, with every major nation that participated in the war involved.
Everyone had to be enabled to share his or her perspective, even though today we may feel it wrong, or out of place.
And for true authenticity, all of our characters had to speak their own language - which meant a film with seven different languages and an awful lot of subtitles.
To realise this goal was a hard fight with broadcasters and editors all over the world, but in the end, everyone agreed.
So we have now a series with maybe the most different languages spoken ever produced.
In the dialogue we can hear English as well as Italian, French, Austrian, German and Russian.

Shooting with all the actors from different countries was quite a job.
In the morning my director of photography, Jürgen Rehberg and I were filming in a Russian village, while in the afternoon we jumped to an English club, and all the distinction it brings with it.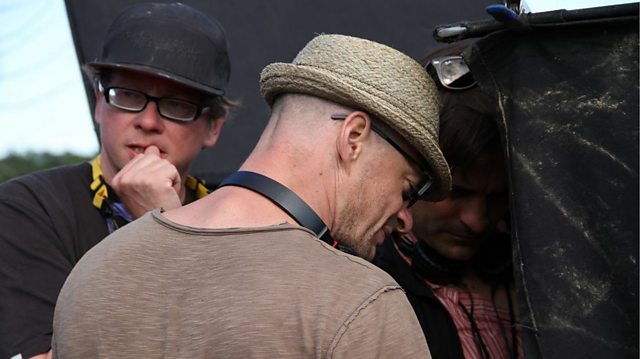 Jan Peter with director of photography Jürgen Rehberg, on location in Canada

To keep all the different languages and temperaments in my mind was both challenging as well as mesmerising.
On some days I actually forgot which language was to be spoken on set and had to ask an assistant whether we were in Italy or France at that moment.
In the course of this huge project I have become increasingly aware of how important and precious handwritten testimonies of a time long past could can be – and how good it is not only to have journals from the great and the powerful, but from ordinary people.
Everyone can become a witness; I have started writing my diary again.
Jan Peter is the director and screenwriter of Great War Diaries.

Great War Diaries continues on Saturday, 9 August at 6pm on BBC Two and BBC Two HD. For further programmes times please see the episode guide.

More on Great War Diaries:
Wikipedia: 14 - Diaries of the Great War
The Telegraph: Great War Diaries: A Global Remembrance
Comments made by writers on the BBC TV blog are their own opinions and not necessarily those of the BBC.