Silent Witness: My audition for Jack Hodgson
I was quite shocked when I saw my audition tapes on the Silent Witness website.
I'd totally forgotten I had agreed to let them do it!
I suddenly panicked and thought to myself, why did I agree to this? Why would I want people to see me at my most vulnerable?
David's audition: 'I try not to guess'
Audition rooms are private spaces where an actor can take risks without fear of mass judgement or criticism. 
However, all fears were expunged when I watched the tapes. I actually wasn't horrified by what I saw.
I remembered just how exciting an experience the whole thing had been and that filled me with a new excitement, a sense of exhilaration at what a year it had been and how far I'd come. 
All I could do was give the audition my best shot and let the chips fall where they may. It also helped a great deal that I was working at the time of the audition.
I was playing Petruchio in the RSC's The Taming of the Shrew. This is a man not lacking in confidence nor prone to inhibitions.
So I went in there as Petruchio. I don't think I would have got the part without him.
I knew I would have to read with Emilia Fox... gulp.
I guess I was a little nervous about this, only because she leads the show, has been doing it for years and my mum adores her.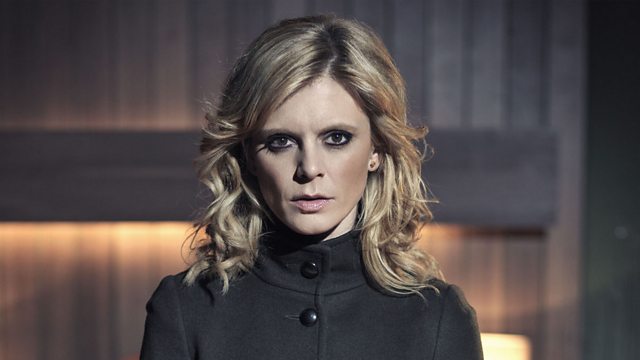 Emilia Fox plays forensic pathologist Nikki Alexander
I needn't have worried. She was immediately warm and friendly, chatty and interested in what I was doing.
I knew I could just relax and when you're relaxed you're free to play. Away we went...
I play Jack Hodgson, a forensic scientist with a penchant for cage-fighting, or MMA (mixed martial arts), as I should call it.
He's one of the youngest forensic scientists in the country and has got to the top of the chain with the age-old combo of brains and a little bit of brawn.
He doesn't care much for authority nor does he settle for the easy option.
Instead, he prefers jumping in headfirst and asking questions later. This lands him in hot water, especially on first arrival at the Lyell Centre.
His and Nikki's relationship is initially one of distrust. They spar, niggle, challenge and size each other up.
But they quickly realise that they are both on the road to truth, with Jack tending to favour the road less travelled.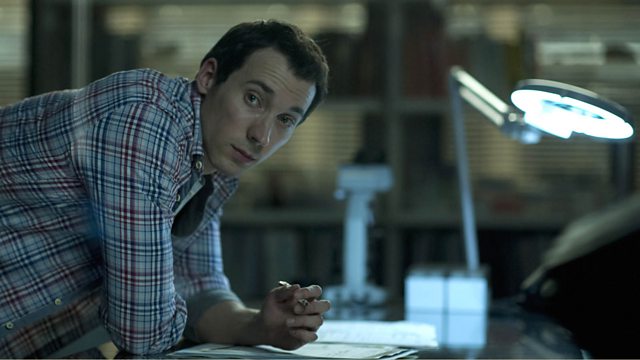 David Caves as Jack Hodgson in True Love Waits (part one)
I'm pretty similar to Jack, I suppose. I mean, we look very alike. I'm less good at the science bit.
I was woeful at maths and science when I was at school, much to the chagrin of my dad, who was a maths teacher at the very school I attended.
Jack was not originally written to be from Northern Ireland, I think rather the north of England, but I guess they liked my accent when I read. 
Apropos the MMA fighting, I was not at all familiar with it. I watched some DVDs of fights in America and was shocked at how brutal a sport it was.
Guys would be getting arms and legs broken inside the 'Octagon' (the fighting enclosure) instead of surrendering. On closer inspection, you see the skill and courage that goes into it.
To be successful, you have to be strong in a variety of disciplines including boxing, judo, karate, taekwondo, Muay Thai. Being good at one of these is not enough.
I do my own strength training, which certainly helped when it came to the fight.
But we had a brilliant stunt coordinator to teach us a three-quarter-minute fight with a few choice MMA moves.
I love that stuff. It's one of the reasons why we do this crazy job. Learning things you would never normally get to learn.
David talks about his first day on set
I did and still do find the lack of rehearsal on set problematic.
Having done only theatre for the past eight years, it was totally alien to me.
You do it once maybe twice and then you do it for real. It's scary but it forces you to make quick choices.
This can be very liberating and great things can come out of it. You just gotta make your choices and go for it.
I'm feeling very excited in the lead up to the new series being aired. I'm curious to see how Jack will be received. 
You see, it's easy to forget when you're on set having fun that this will one day be viewed by millions!
Watch the teaser trail for the new series
Still, I'm not too worried about what people think. The reality is, some will like him, others won't. That's the way it goes. With any part you play.
This is one of the longest running series on British television with a massive fan-base.
Tom Ward was hugely loved and rightly so, he's a brilliant actor. So it'll take time for people to accept that he's gone and get used to me.
I'm just so thrilled to be a part of the show and here's hoping you enjoy a bit a fightin' Irish!
David Caves plays Jack Hodgson in Silent Witness.
Series 16 of Silent Witness begins on Thursday, 10 January at 9pm on BBC One and BBC One HD. For further programme times, please see the episode guide.
Read an interview with Liz Carr, who plays the new forensic examiner Clarissa Mullery, and writer Tim Prager on the BBC Ouch! blog.
Comments made by writers on the BBC TV blog are their own opinions and not necessarily those of the BBC.