Driven: The Fastest Woman In The World
As the big brother of Formula 1's Susie Wolff, I obviously enjoy watching her drive, it makes me incredibly proud. 
That doesn't mean that I don't get nervous at the beginning of each race, but I have so much confidence in her ability so I know she'll be fine.
I know how good she is. I'm lucky that Susie trusted me to make Driven: The Fastest Woman In The World.
Susie must prove she can handle a car capable of accelerating up to 100mph in less than five seconds
It's a BBC Two documentary filmed over a year of Susie's racing life, including her testing for the Williams Formula 1 team.
She knew that I wasn't out to do some exposé on women in motorsport; instead I was aiming to tell her story.
Susie can be quite a guarded person so at times it was difficult as when she was dealing with some of the low points leading up to her Formula 1 test, she obviously didn't want a camera crew around documenting her tough times.
It was my natural instinct to step in as a brother and try to make things better, but as a director I had to stand back and leave things in the hands of her team.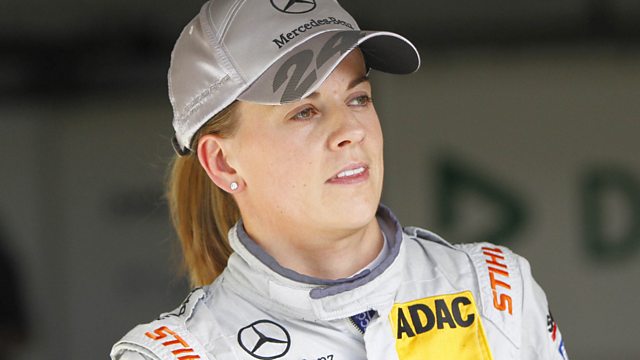 'My sister's racing career is not just unusual, it's exceptional'
At the end of the day there is little I could do to help as this level of racing is much higher than anything I have experienced.
 
When Susie ventured out in her Formula 1 car for the first time, I was nervous and that made it tough to concentrate on directing my film crew.
I think the crew could sense that tensions were high, but they understood how I was feeling on a personal level. There was a lot of pressure on her that day as she wanted to make a good impression and I could see that Susie was anxious.
 
All motorsport teams are uneasy having film crews around. They are competing at a very high level and don't want anything sensitive getting out that might give the other teams an advantage, but as Susie's brother I was given a level of trust that not many other filmmakers would have been granted.
The film explores Susie's highs and lows, at times there were more low points than high points, but we don't shy away from that.
Susie was open and honest throughout filming – like when she qualified poorly at Brands Hatch. 
We filmed her afterwards and you could see the raw emotion in her disappointment, which isn't typically what you would see with a racing driving driver facing the media. Normally their public persona is very different from their private.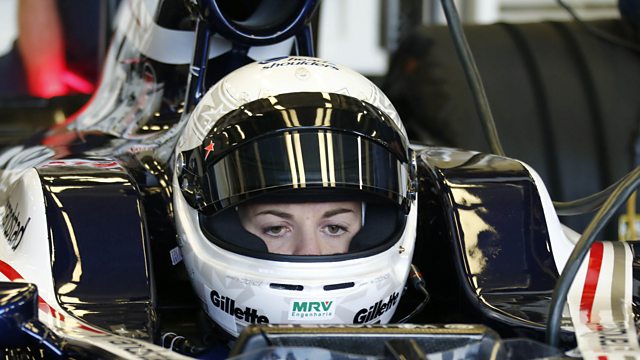 'There are times where she's just been too fast for me' F1 racing driver David Coulthard
Many people have the perception that motorsport is glamorous, but behind the scenes it is actually incredibly tough –  like the intense hours Susie spends in the gym training and how careful she has to be with everything she eats.
As a female driver, Susie is faced with the usual clichés about her role within the sport. You'll hear her opinion on having to drive a pink car as a marketing stunt, but she never lets these things deter her.
Susie races because it's in her blood and I hope this documentary will give viewers insight to the dedication it takes (and disappointments you have to cope with) to achieve your dream.
David Stoddart is the director of Driven: The Fastest Woman In The World.
Driven: The Fastest Woman In The World is on BBC Two and BBC Two HD at different times across the UK, starting with BBC Two Wales at 4.30pm on Sunday, 14 April. For all programme times please see the broadcasts page. It was first broadcast in Scotland on Sunday, 24 March.
Comments made by writers on the BBC TV blog are their own opinions and not necessarily those of the BBC.