Keeping Britain Alive: The NHS In A Day was always going to be an ambitious project, to try and take a snapshot of the NHS at such a critical time in its history. After all it treats 1.5 million of us every day. 
To get a sense of that scale, we wondered what it would be like if we filmed this enormous institution in just a single day. 
What would that make us think about an organisation that touches all of our lives?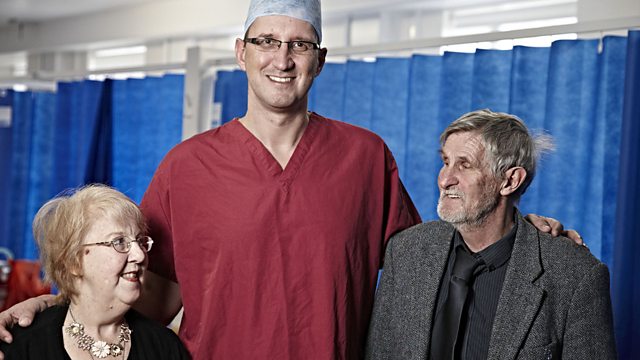 Surgeon Martin Drage removed Alan's kidney and transplanted it into his wife, Ann
As one of the executive producers I was responsible for helping to shape the initial concept and from the start I was excited by the idea, but also found it pretty terrifying from a production point of view. 
With any other documentary series you'd spend months filming stories that developed and unfolded over time. With this we only had one chance at it and for many of the stories we didn't know quite what would happen on that day.
We wanted the day to feel as 'everyday' as possible, so Thursday, 18 October seemed the ideal candidate - midweek and neither in the middle of winter of summer.
Then came the enormous task of persuading NHS services to allow us to film with them. We spent about five months securing permissions, and researching with medical staff on the ground to find out what would be happening that we could film on 18 October.
And then there was the not insignificant task of assembling the camera crews, all of whom had to be trusted to go out into some of the most sensitive environments and return with meaningful footage.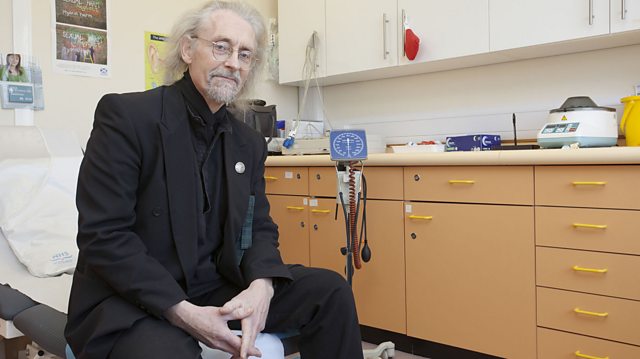 Dr Chris Abell is one of three GPs responsible for the 3,500 inhabitants of Islay
On the day itself I was sat with my fellow executive producers in an office surrounded by white boards and phones, knowing that apart from react to what came up on the day, there was little more we could do. The die was cast.
In the end we had over 100 camera crews filming across the UK in 88 NHS services, including hospitals, GP surgeries, community services, ambulances and helicopters.
There were a small number of stories that were planned - like a scheduled surgery - but there were a huge number where we didn't know which patients were going to come in, who was going to give birth, who was going to end up with the emergency services and of course whether they would allow us to film with them.
Dr Patankar operates on stroke victim Graham to remove a clot from his brain
When the crews returned, they brought with them a total of 1,217 hours of footage, but to be honest we had no real idea what that would all amount to until we started assembling stories in the edit.
And in some ways I felt this was the scariest part of the endeavour - knowing that there was no way back. So much effort and resources for just one day.
A team of brilliant editors and directors spent five months making meaning out of the material and fashioning eight episodes that retain a sense of range, amazing juxtaposition and randomness, while also being loosely themed so that the programmes always feel more than the sum of their parts.
I hope that the series makes you ask questions and look at the NHS in a different way and also a look at ourselves - we'll all rub up against this institution in some way during our lives.
Magnus Temple is an executive producer of Keeping Britain Alive: The NHS In A Day.
Keeping Britain Alive: The NHS In A Day continues on Tuesdays at 9pm on BBC Two and BBC Two HD. For further programme times please see the episode guide.
Comments made by writers on the BBC TV blog are their own opinions and not necessarily those of the BBC.