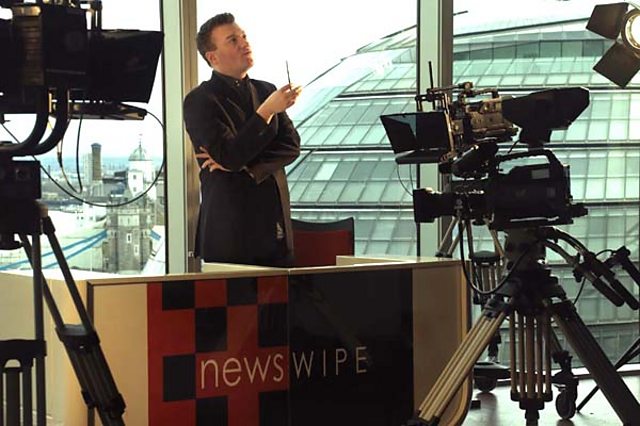 The humorous and uncompromising voice of Charlie Brooker on the BBC has gained this acclaim by having originality, an attitude and genuinely, something to say about our media today. The fact is that BBC Four, a relatively new channel (in British terms anyway), can punch above its weight at these important industry events.
The night saw a record number of awards for BBC television, winning 19 out of 27, if we include the distinguished Norma Percy's judges' award for her unparalleled work for the BBC. It also illustrated what we mean by quality when we talk about the BBC's ambitions in the future.
The range of BBC One's awards was remarkable. From Peter Bower's drama, Occupation to popular factual series like Famous, Rich And Homeless; from EastEnders in its 25th year and Jimmy McGovern's The Street; from the searing feature-length documentary, Wounded, following the slow painful rehabilitation of two veterans of the conflict in Afghanistan to the best history winner, Garrow's Law and double winner Small Island - these were all quality but all very different.
That key ingredient, quality also stood out for the judges, across a wide variety of programme winners, from both children's channels, CBeebies and CBBC as well as our BBC Four international programme, Mad Men.
BBC Comedy also did well. Miranda Hart, who I sat next to, was fine until the ceremony's wonderful host Rob Brydon suddenly announced halfway through, that there would now be speeches for the remaining awards.
What was a reasonably stress-free evening for nominees suddenly tensed up around the comedy table.
But win Miranda did, for best comedy performance, after her breakthrough sitcom Miranda on BBC Two. While the winner of scripted comedy on my other side was Armando Iannucci, and his Thick Of It team.
Last week's launch of the BBC's strategy review was headlined 'Putting quality first'. No doubt what this means will continue to be debated - but its significance really hits when you look at all these very different winners and the huge array of talent behind them.
Jana Bennett is the director of BBC Vision