Frankie: A character with her own soundtrack
I've had Frankie battering around in my head for some time now - a passionate, strong woman, a competent professional who acts impulsively and not always wisely, and can be exasperating but is always well meaning.
What to do with her? She was a character in search of a role.
"Frankie Maddox. Everyone else knows where to draw the line"
And then BBC One asked me to write a drama series about district nurses and bingo! There she was, ready made, in her uniform, just raring to go.
I realised she was working as a character when the producer and script editors said they wanted to be a part of her team, to spend time with her at the pub, to share a pizza and a bottle of wine with her at the end of a long week.
She felt real. Now we had to find someone who understood her as much as we did.
The casting director, Andy Morgan, brought us some very talented people for the part and we were excited to see Frankie going in this direction and then in that... and then Eve Myles walked in and we were bowled over. She was Frankie!
Before starting her busy day Frankie checks in with her favourite man, Ken Bruce
She completely understood Frankie's love of life, music and dancing and she was delighted by the Ken Bruce strand which weaves through the series.
I like including radio in my dramas and it had to be Ken Bruce because my husband was a Scot, and when he died Ken's voice on Radio 2 reminded me every day that it was ok to laugh, to grin, to groan at bad jokes, to shimmy in the kitchen, to ease off a bit with the grief.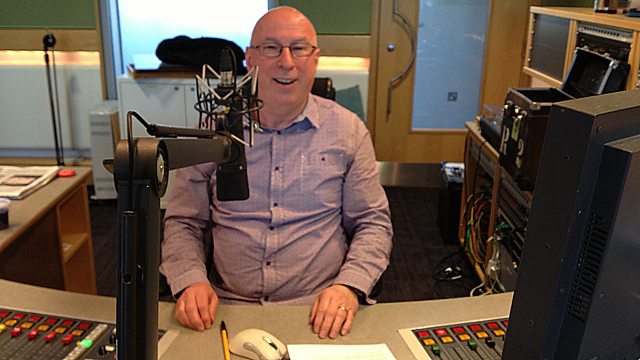 Ken Bruce has recorded voiceovers for previous dramas written by Lucy
I know I'm not alone in this - radio is the soundtrack to life, and when you're going through hard times it can be an encouragement, whether it's a local station, Classic FM or hospital radio.
Frankie's a fast living, fast driving, singing, dancing, radio gal.
So, we have a busy, modern professional woman with an independent streak and her own soundtrack. Sounds perfect.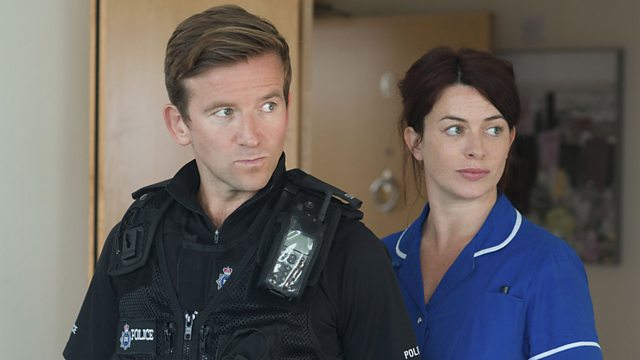 Ian (Dean Lennox Kelly) and Frankie have been together four years