On Angel Wings: Telling the Christmas story in a different way
Children's author Michael Morpurgo shares the vision behind the animated adaptation of his Christmas story, On Angel Wings.
The Christmas story is a story one knows so well, almost too well because very often it's so familiar that we have stopped listening. So I thought, tell it in a different way, bringing new life to the story but keeping to the spirit and above all, the integrity of it.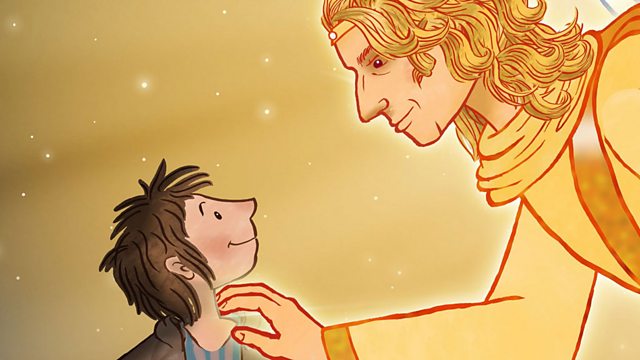 Amos (voiced by Oliver Walsh), is greeted by Angel Gabriel (Dominic Cooper)
Traditional stories are the foundation of all storytelling. I love them because they have lasted through the centuries and love the idea that stories listened to 2000 years ago are as compelling now as they were then.
I think children in the company of adults, particularly a child alone often feels overwhelmed with busy lives and by conversations going on of which they don't seem to be a part. So that fitted perfectly with my idea to create a shepherd boy who was simply left behind to guard the sheep while everyone else went off to have a good time.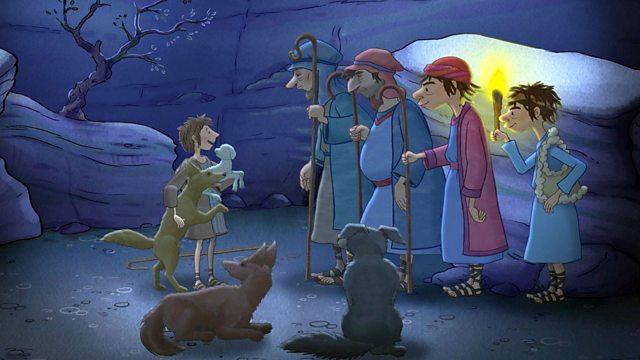 'You can't be a shepherd and afraid of the dark!'
The book was illustrated wonderfully by Quentin Blake, pictures and text simply complementing one another. The film is a different thing, as is a play. And adaptation to a new medium is essential to giving the story a new and a different life.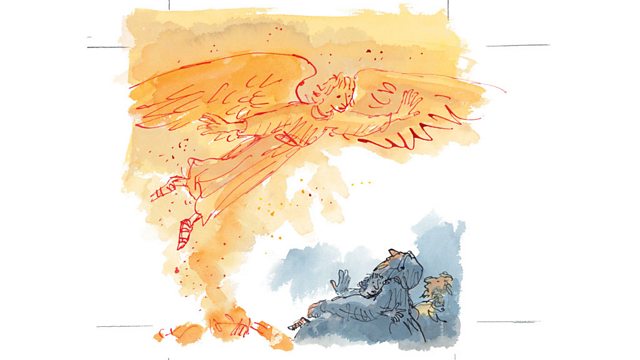 Quentin Blake's signature style helped bring the story to life on the page
I've worked with Juliet Stevenson a lot in the past and have always found her characterisation of the parts she plays utterly compelling whether on stage or on film. She and Michael Gambon make a wonderful cast for this story and Julian Nott's music is thrilling and wonderfully atmospheric.
In the film, there is a moment when the baby reaches out and grabs the shepherd boy's finger and holds it. For me, that is a most wonderful moment to be able to witness.