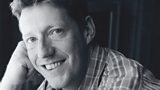 William Ivory
Writer
Blog posts in total 3
Posts
'Embroiled in the lives and loves of a group of people... what the show is really about, I think, is isolation.' Writer William Ivory explores the themes in his BBC One drama.

I'd never been near any boat smaller than a pleasure cruiser on the Norfolk Broads when I started work on the script for Bert & Dickie. That was part of the attraction for me. I'm sport mad and was intrigued to investigate sculling - a sport which for me was completely alien. (For those ...

This is what I call squeaky bum time. A few days to go before transmission of the first instalment of my two-part version of DH Lawrence's Women In Love. Some press coverage has started to emerge and plenty more will be lined up behind it. Not to mention the opinions of numerous academics an...