The Aftermouth! A Review of Episode 4
Oh what a night! Name dropping, bag-foraging and fighting talk– The Voice Episode 4 had it all.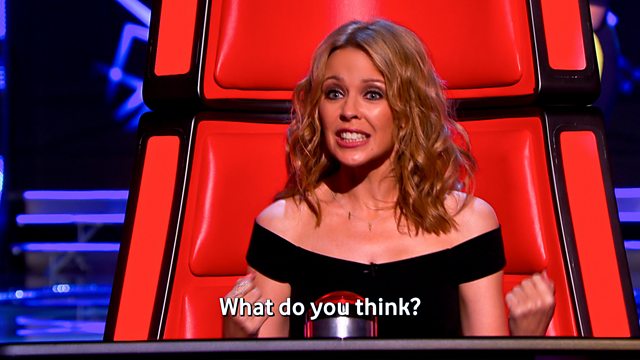 And once again we had literally millions of button presses on our App's rate-o-meter – which coach are you most like? Download the app and playalong to find out.
You can watch Emma and Marvin's alternative topsy-turvy recap in The Voice Louder, as well as bits you didn't see in the show, such as Will's particularly sugary moment….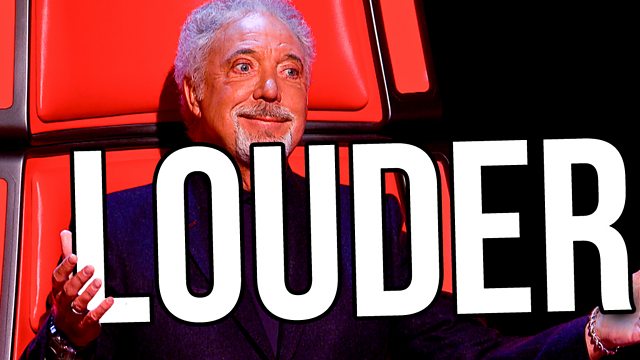 Plus all the performances are available on our clips page –
The first Act to walk the hallowed (deep echo-y voice) Walk of Doo-oom this week was Sheffield lass Jessica Steele. She was steele-ing herself for rejection, having failed to secure a turn last year. This year she got a full house, but she was anything but poker faced….The ever-gallant Ricky handed her what looked like a dirty tea towel to mop the tears.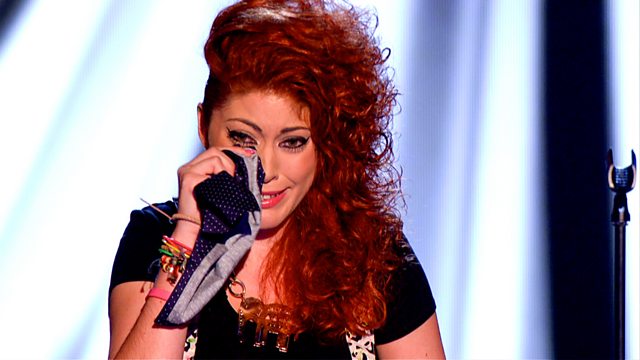 Next up the singing accountant Bunny Tan belted out Rocket Man but sadly the coaches' chairs needed an actual rocket to get them to turn.
Sarah Eden-Winn had better luck securing 3 turns with her rendition of One Night Only. Tom promised a bag of tricks, whilst Kylie gave us the first proper glimpse of her actual bag (although it was just a tease, as she hadn't even turned), but Ricky was soon out of the game when he confessed to not having a bag. Sarah, clearly confused by all the bags, picked Will (perhaps they bonded over a shared love of cats – she's more a catlady than a bagwoman clearly).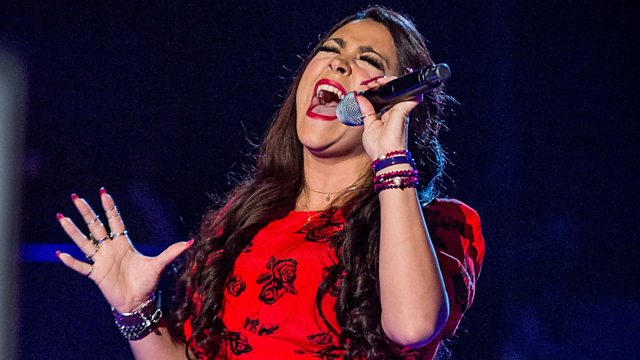 Talking of confusion, The Voice producers clearly tried to mess with our heads by featuring not one, not two, but three sets of two. Twins Gemyni and Tila & Tavelah came first (and second) and both Kylie and Ricky took advantage of the 2-4-1 offer and added to their teams. But the third double act, Glastonbury folk duo Vela weren't so lucky.
Millie J also failed to secure a turn, although her shoes got twitter talking!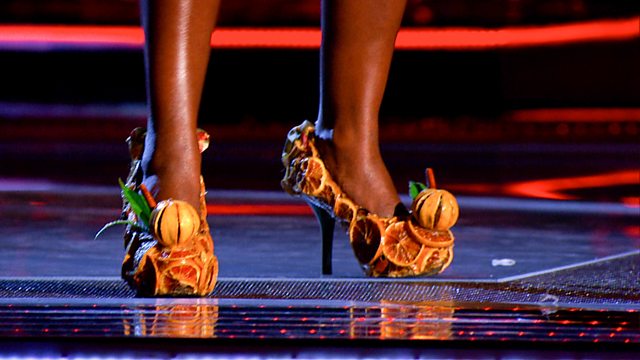 Jai had more luck getting all 4 coaches turning, as well as Kylie and Sir Tom grooving in their chairs! But it was Kylie's bag that won her over… and the promise of actual Kylie swag (even if it was only her door pass and shades).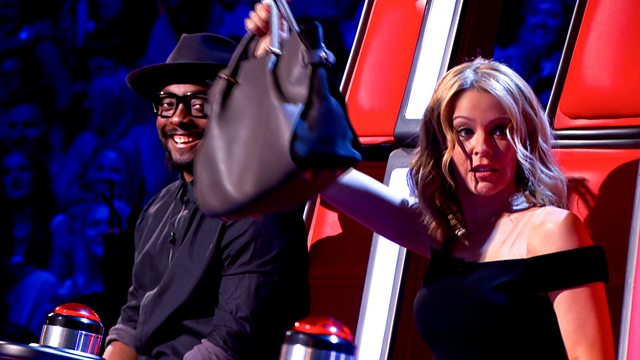 Tom then added to his girl-count when Melissa joined his team bringing his total to 7, and Kylie took her total acts to 7 with 16 year old Rachael O'Connor – but not before doing a raindance of excitement around her chair! Will has 6 acts and Ricky has 5. To see the full team breakdown check out our Teams page.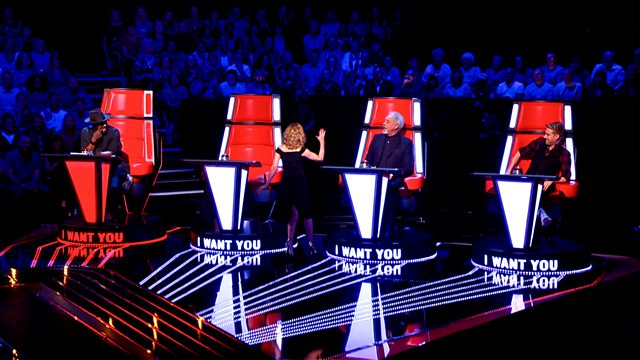 Let us know what you thought of Show 4. You can like us on facebook or follow us on Twitter – and we're also across most other social media platforms.
If you can't wait for Episode 5, then download the app now and listen to exclusive previews of next week's acts. The app also lets you playalong during the show and you can see how other HomeCoaches are reacting. You should also keep an eye out for the preview gallery later in the week – it'll be good!
The Voice Episode 5: Saturday 8th February 7.10pm