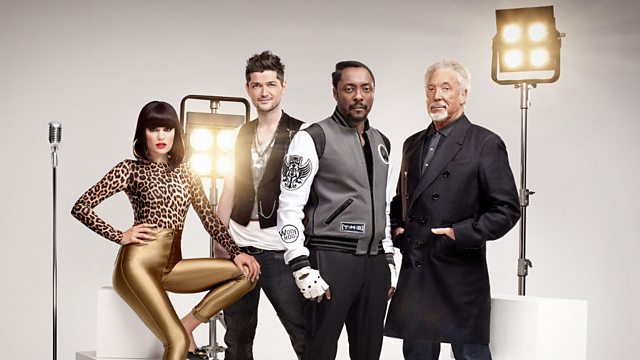 The Voice UK Coaches
I can't believe I'm about to say this but... next weekend, we will be going LIVE to the nation and you will finally be able to have your say on who becomes THE VOICE UK. I'd just like to say AAAAAHHHHH, I CAN'T WAIT!
I wanted to be the first to fill you in on what you can expect next weekend...
On Saturday, our four amazing coaches will be performing together live – it's going to be a beautiful day! Funnily enough, I can also now exclusively reveal that's what they will be singing...U2's Beautiful Day.
Not only that but LANA DEL REY will be performing in our first results show on Sunday 29 April – that's right, we're on Saturday AND Sunday, people!
As if THAT wasn't enough juicy information (I feel dizzy already), it will be Teams Will and Tom performing for your votes in show one. By the end of the weekend, one artist from each team will be leaving the competition. Sad face.
Right, that's enough excitement for one post. Keep checking back during the week for more updates.
I'm off to practice my lines.
Peace!
Reggie x