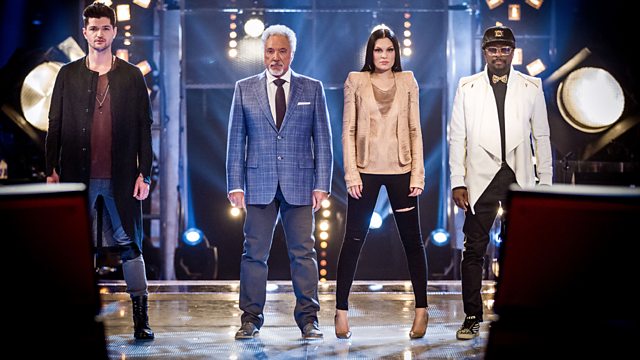 This weekend, the tensest and emotional...est stage of the competition so far takes place: The Knockout Weekend! Since it's all-new, we thought we'd give you a handy insider's guide about what to expect when it all begins this Saturday at 8.30pm.
1) The final 12 will be chosen
Each coach must whittle their team of seven down to just THREE so, by Sunday, we will have the line-up who will be performing in this year's Live Shows. Exciting!
2) Four artists will make it through without even having to sing!
Before any artist sings, each coach will choose an artist from their team that they believe deserves a fast pass through to the Live Shows before they even sing (don't worry, you will still hear them sing!). The other six artists will have to perform in two teams of three and only one from each three will be chosen. The coaches have some difficult decisions to make – will your favourite make it through?
3) Things will get emotional
The pressure, the stress, the moving performances – at one point or another we think EVERYONE is in tears during the Knockouts. Make sure you get a box of tissues because there won't be a dry eye in the house.
We're going to put the balloons and sausage rolls out for our Knockouts viewing party – we'll see you this Saturday at 8.30pm and Sunday at 7.15pm on BBC One.
And, as always, you can play our Voice Predictor game by downloading our app or playing online. Predict who will make it through to the Live Shows before the show and play along when this weekend.
BYE!