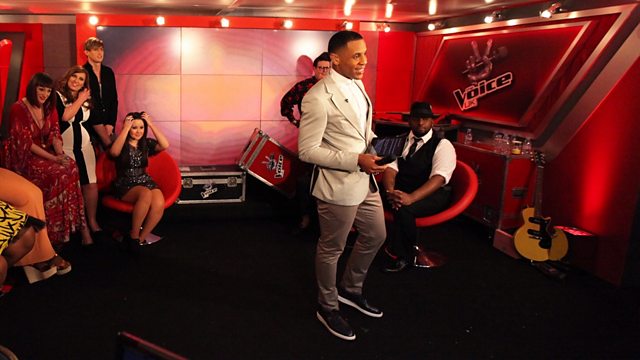 Hello you,
So it's week 2 of the live shows, which means it's also week 2 of... THE V ROOM!!! (too shouty? Soz)
Thanks for all your comments on last week's V Room blog - hopefully some of you saw your pearls of wisdom on the telly! It's the same deal again this week – I'll be reading out some of your blog comments, Facebook posts and tweets in our bright red VIP lounge of Voice-related cyber-musings (sorry, "V Room") and asking your questions to our artists.
And like last week, the awesome mosaic of your profile pics will be floating around behind me, so keep an eye out for your mush.
So hit me with your comments and questions, people - I want some quality chin-strokers and knee-slappers to read out this week.
Vee you in the V Room.
Veace out,
Veggie x