The Aftermouth! A Review of Episode 2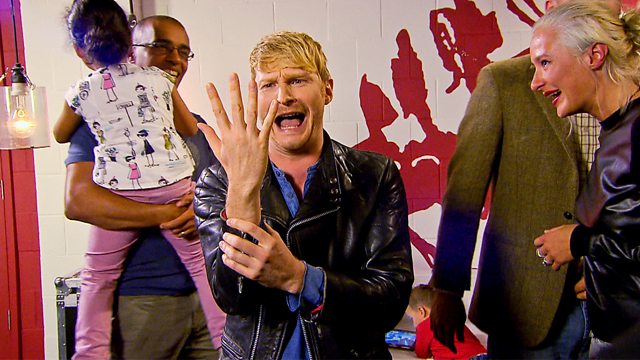 Well goodness me, we had horse riding, politics, aliens and guitars. Perhaps not quite as mind-blowing as aliens
with
guitars, on horseback, running the country, but it was still a proper helter-skelter rollercoaster ride through the fairground that is The Voice.
Don't worry if you missed it – there's always iPlayer, a repeat on BBC3, all the performances to watch again on the website as well as ALL the clips straight to your device via the app (have you downloaded that yet? You really should!). Plus there's an alternative recap in The Voice Louder with Emma and Marvin – where they look at the show from a weird kind of upside-down angle – and you can see bits you don't see on TV. Like Kylie talking about singing frogs. If you'd like to watch, just click here!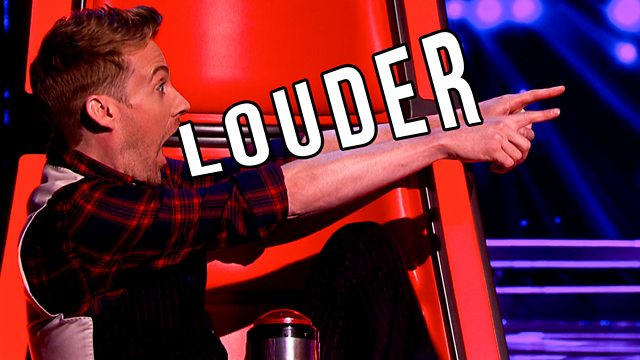 WATCH THE VOICE LOUDER NOW!
So, who did we have on the (deep echo-y voice) Walk of Doo-oom this week?
First up was Jamie Johnson, who I'm fairly certain is a bloke, although Tom didn't seem quite so sure. Good job he decided to become a Welsh Legend rather than a doctor eh? And that from the man who sang 'She's a Lady' – perhaps it was an element of surprise that sparked the song..?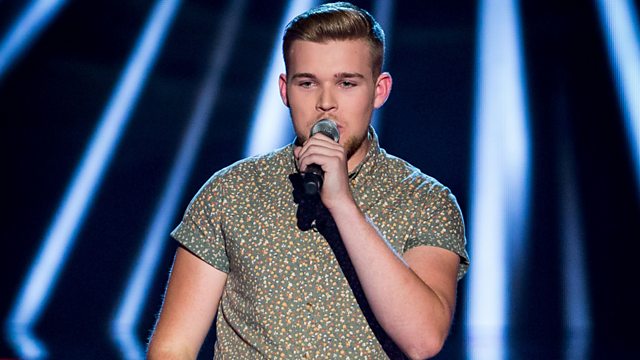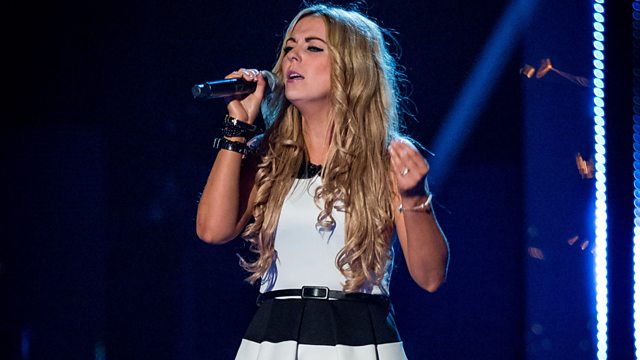 Will got rather carried away chatting to Lewis Clay – perhaps it was his hat, but he seemed to think he was riding a horse. Sadly nobody turned for Lewis, but at least he now has jockey training
Will kept the animal theme running after Jimmy Weston's performance – likening it to that of a dolphin. Although when Will has actually heard dolphins sing I don't know. He's clearly keen to widen his playlists though, eagerly asking Tom if he'd ever heard aliens… Surely if any of our coaches was going to have heard aliens it would be Will? Like, put your hand up if you're the only human being ever to have had your song played on Mars…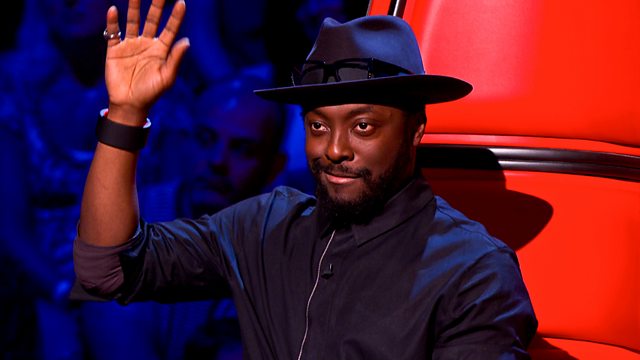 Talking of playlists – don't forget that if you want to hear the original versions of any of the tracks featured on The Voice you can do so by following The Voice on
BBC Playlister
Kylie wasn't the only former soap star on set this week, as Kelsey-Beth Crossley used to be in Emmerdale. But the soap bond didn't appear as strong as the Yorkshire bond, and Kelsey-Beth picked Ricky.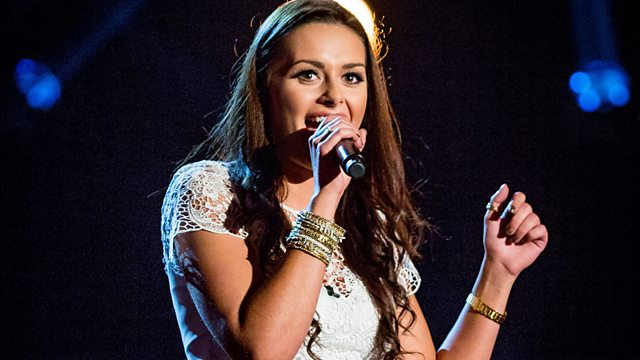 Then Bob Blakeley got all four coaches turning before rightly choosing Tom as his coach. No, wait. That's what happened in my head. In reality... sadly the coaches were merely spinning with regret for not spinning…
You think most young men would be delighted for the chance to sing for 4 superstar coaches and to meet the gorgeous Emma Willis. But not Miles Anthony, who in his distraught moments after not getting any turns needed comfort. From whom I hear you ask? Well Marvin off-of JLS of course..! Look how unhappy you made poor Emma, Miles.....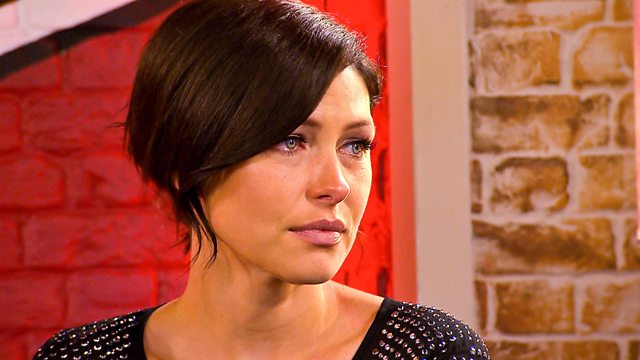 Sophie May Williams was delighted to get a turn from Will, but was perhaps a little bemused with his stories of dressing in pensioners' clothes. Well, I guess all style icons have to start somewhere, and Will likes to do everything in reverse…
Talking of which, On The Voice Louder this week we're asking for your pics and videos dressed in pensioner clothes – post the pics with the hashtag #voicelouderpics to your preferred social media platform and maybe we'll feature them in next week's show
Finally, Jermain Jackman clearly has ambitions beyond winning The Voice, as he plans to become the UK's first singing black Prime Minister. I bet you could get plenty of politicians in The Voice chairs – they'd love all the spinning I'm sure. Except Margaret Thatcher – that lady wasn't for turning.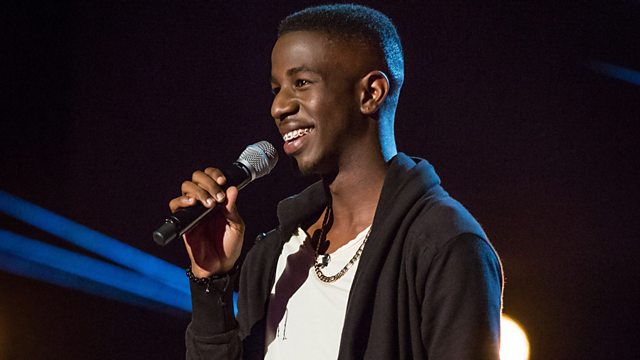 Let us know what you thought of Show 2. You can like us on facebook or follow us on Twitter – and we're also across instagram, tumblr and vine
And if you can't wait for Episode 3, the don't forget you can get some very special Blind Audition previews in HomeCoach game on the app now!! Look out for the preview gallery later in the week – it'll be good!
 The Voice Episode 3: Saturday 25th January 7pm